Roche's acquisition of Genentech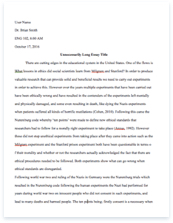 The whole doc is available only for registered users
Pages: 3
Word count: 557
Category: Stock
A limited time offer! Get a custom sample essay written according to your requirements urgent 3h delivery guaranteed
Order Now
1. Roche is seeking to acquire the 44% of Genentech that it doesn't own yet because it would create new opportunities for Roche and the ability to work together on a much broader scale. Also, Roche's managers were highly aware that in 2015 their product licensing agreement with Genentech was going to expire. This agreement previously gave Roche the accessibility to many of Genentech's new innovative products through research and development. If Roche were to acquire the rest of Genentech, there would be no blockage of information in R&D between the two companies, which could enhance innovative product development. On top of that many of Roche managers believed that the two companies spend a lot of the same efforts and have similar facilities, so an acquisition would cut cost and make operations more efficient. Finally, "in 2007, Genentech began to generate large amounts of free cash flow but with Roche's current position they do not have access to the cash. However, if Roche and Genentech decided to merge and become one company than Roche would have unlimited access to Genentech's cash.
One of the risk associated with the potential acquisition was Genentech would loose some of their top scientists to fear that Genentech would lose its "independence and entrepreneurial spirit". Also, the acquisition created a conflict of interest since Roche owed fiduciary duties to Genentech's shareholders and the purchase could lead to potential lawsuits if it wasn't handled correctly. 2. Genentech's value as a stand-alone company using a weighted average cost of capital of 9% should range anywhere from $73.94 to $81.54 per share. Subtracting Genentech's short and long-term debt and adding its cash accumulation and marketable securities and then finally dividing that number by the amount of shares outstanding can calculate Genentech's stand-alone value. 3. In my opinion, I believe that if Humer is really serious about acquiring Genetech then he should raise the offer price above $89 per share.
By raising the previous share price, it exemplifies that Roche is willing to negotiate with the special committee and come to agreeable terms. I don't think Humer should launch a tender offer because it could result in tensions between Roche and Genentech's employees/managers if the acquisition were to take place in the future. In addition, through a tender offer there will still be outstanding shares left and held by remaining shareholders of Genentech who would desire a higher price for there shares than $89. The most essential risk in my opinion however would have been the uncertainty of the financial markets and the ability for Genentech to finance the acquisition through the procurement of funds in the financial market. If Roche would have been willing to pay for Genentech's outstanding shares solely using cash then I think their offer would have been much more attractive to Genentech's shareholders.
I would suggest that Humer wait on the Genentech acquisition until after the results of an important set of clinical trials of the extension of Genentech's blockbuster drug 'Avastin' was revealed. If the results are deemed inconclusive, Genentech's share price might fall and allow Roche and Genentech's shareholders to come to an acquisition agreement at a lower price. It also gives the financial markets more time to recover, which would make it easier for Roche to find ways to finance the Acquisition if necessary.