Reaction Paper: Migratory Birds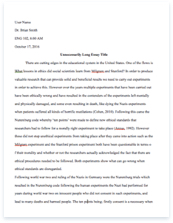 The whole doc is available only for registered users
Pages: 2
Word count: 446
Category: Bird
A limited time offer! Get a custom sample essay written according to your requirements urgent 3h delivery guaranteed
Order Now
Migratory birds undertake some of the most daring journeys in the animal kingdom, often covering thousands of kilometers to migrate. And the growing fan base of these winged adventurers is now presenting economic opportunities through sustainable tourism.
Many regions are now recognizing the economic potential of bird-related tourism in response to an increasing interest from the wider public. The recent Asian Waterbird Census in Negros Occidental jointly conducted by the Philippines Biodiversity Conservation Foundation, Inc., Negros Forest and Ecological Foundation, Inc., Department of Environment and Natural Resources and Provincial Environment and Management Office affirmed the province's importance in terms of biodiversity conservation in global scale. The findings of the survey may also boost the potential of Negros Occidental as an important birding site in the Philippines.
Migratory bird species are abundant in wetlands and coastline areas of Pulupandan, San Enrique, Pontevedra and Ilog municipalities and Kabankalan City. In Pulupandan, a survey team recorded a total of 38 waterbird species comprising of 2,851 individuals. This site accounts the highest number and population of duck species among the areas covered by the survey. Among the species recorded in this site were Black-winged stilts, Egrets and Whistling duck. The endemic Philippine duck has been noted also in Pulupandan wetlands. In San Enrique-Pontevedra wetlands, some 37 waterbird species involving 10,939 individuals were counted by the survey team. Thirty two species in these sites are migratory birds. Species identified in San Enrique-Pontevedra wetlands included Asiatic dowitcher, Chinese egret, Eurasian curlew, Far eastern curlew and Black-tailed godwits.
On the other hand, the survey in Kabankalan-Ilog wetlands recorded a total of 50 waterbird species of which 34 are migratory birds. The individual species count in these wetlands reached about 13,764. Some species identified in these sites are similar with the species discovered by the survey team in San Enrique-Pontevedra wetlands. The importance of migratory birds cannot be overlooked. Birds control insects by eating tons of them every year. Birds protect our forests and crops from harmful insects. Seed-eating birds help to distribute seeds, and nectar-eating birds help to pollinate plants. Birding plays a significant and growing part in the tourism industry, and creates direct and indirect economic benefits for many countries and communities, also amongst developing countries. With the arrival of migratory songbirds, shorebirds, waterfowl and raptors comes the emergence of the bird watcher. Bird watching is a leading recreational industry. Tourists devote a great deal of time and money to enjoy the sights and sounds of their favorite birds. Wildlife watching appeals to a wide range of people, and opportunities to participate in wildlife watching are and should increasingly be a factor in tourists' holiday choices today.
Related Topics