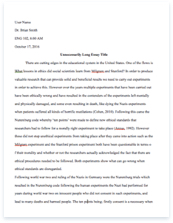 The whole doc is available only for registered users
A limited time offer! Get a custom sample essay written according to your requirements urgent 3h delivery guaranteed
Order Now
In William Shakespeare's play 'Julius Caesar', Brutus plays one of the main characters. He is portrayed as a very developed and honourable character, ending up as being the hero of the play. Many of his actions, however, led to his downfall and make us question whether his actions were wise or well-reasoned. I agree with the above statement, yet think that some of his actions were for the best of Rome.
One of Brutus' most important decisions was whether to join the conspirators in killing Julius Caesar. He did not kill out of jealousy or out of power hunger, but he felt that Caesar was a threat to Rome and must therefore be killed: "As he was ambitious, I slew him." (Act 3 Scene 2) This was both a wise and well-reasoned decision. It could be argued, however, that Brutus should not have killed Caesar as they were close and loyal friends. This questions Brutus' nobility yet it proves that Brutus even put the best of Rome before his friendships. Brutus however made the mistake of not killing Mark Anthony as well. Brutus didn't agree with violence if it was unnecessary: "Let's be sacrificers, but not butchers." (Act 2 Scene 1) This shows that Brutus was an honourable man, but it was an unwise decision. Anthony, later on, seeks to kill Brutus out of revenge.
Another unwise decision that Brutus made was to let Anthony speak at Caesar's funeral. Even though Brutus had been careful and listed a few conditions to Anthony: "You shall not in your funeral speech blame us," (Act 3 Scene 1) it did not help as Anthony used his skills with rhetoric in order to turn the plebeians against Caesar. The decision to let Anthony speak at the funeral changed Brutus' future. It was no longer safe for him in Rome, and what he thought had been a noble act, had been turned into a brutal murder.
Near the end of the play, Brutus again makes an unwise decision by quarrelling with Cassius. Before the battle at Philippi they argue how Cassius had refused to give the money Brutus enquired for: "I did send to you for certain sums of gold, which you denied me." (Act 4 Scene 3) They also disagree on military tactics. Even though the argument is resolved, the grudges held by these two leaders reflect in the battle on the next day. All hope is lost and the leaders are forced to commit suicide.
Even though Brutus did not see the bad effects that his decision caused him, he always acted out of goodness. He always tried to act out of the well-being of Rome, putting Rome first. He had good leadership qualities, both military and politically. As many leaders have, he had a few flaws. He laid too much trust in Cassius and was easily flattered by his words. This showed how Brutus was a poor judge of character and could also be quite vain.
Shakespeare effectively described the role and character of Brutus. Throughout the play we are guided through Brutus' actions, always knowing the reasons behind them. Brutus may have made unwise decision, but it did not stop him from being an honourable mad. As Anthony clearly states at the end of the play: "This was the noblest Roman of them all."
Related Topics