Pegasus Company Reorganization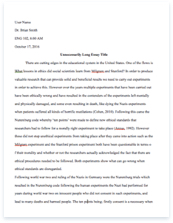 The whole doc is available only for registered users
A limited time offer! Get a custom sample essay written according to your requirements urgent 3h delivery guaranteed
Order Now
Introduction
Pegasus reorganization will determine how the corporation is going to achieve its objectives in future, however the process of success is very broad and it therefore means that the company should pay attention to its main functions, divisions, and departments of the corporation on how it should undergo a smooth reorganization change (Kotter, 1996). This will ensure that the management will have a blue print for every change and progress taken and taking place respectively. It is however, important to note that strategic planning processes are not different from strategic reorganization. The Pegasus reorganization process has risen due to the nature and current needs of the corporation including both its internal and external environment (www.haygroup.com).
The three models of reorganization change:
With respect to Pegasus reorganization this paper will discuss the following three models: (A) Alignment Model: The main purpose of this model is to ensure there is alignment between the mission of the company and its resources (www.haygroup.com).
Its advantages
(a) The model is useful to any company because of its focus on the experiences the organization is facing on their internal issues to ensure that they are efficiency.
(b) It outlines or defines the mission, vision, programs, the required support and the organization's resources.
(c) It determines through assessment what will work well and any need for adjustment.
(d) It determines exactly how adjustments will be carried out and done even on the existing strategic plans.
Its disadvantages
(a) This model is only useful to organization whose main intention is the need to fine their strategic plan.
(b) They are only intended to find out whether the strategic plans already in place do not work, they do not look into the future.
(B) Scenario Model
It involves the process of brainstorming both internal and external changes which have got high influences on the corporation's reorganization change (www.ecornel.com).
Its advantages:
(a) This model works well with other models and this ensures that the management uses strategic thinking of other models with their own.
(b) It gives a detail discussion on the three scenarios, namely; nest case, reasonable case, and worst case this helps in developing the company during the change
(c) Basing on each scenario, it suggests on what should be done by the corporation.
Its disadvantage: the model is only useful in identification of company's issues and goals without an outline on how they should be carried out, to realize these goals.
(C) Organic model
This model requires quarterly assessments by discussing in detail the process of reorganization in order to realize the organization's goals. This ensures that management and employees have continuous dialogue and reflections, however they both need to be patient for it takes time to be implemented (Kotter, 1996).
Its advantages:
(a) It clarifies and articulates the cultural values of the corporation by the of dialogue by the management to the employees
(b) Through dialogue, it will articulate Pegasus's vision
(c) It pays more attention on learning rather than on reorganization methodology
(d) It portrays the plans of the corporation to its stakeholders
(f) It has the capability to select potential external changes that may affect the corporation during reorganization
Its disadvantages
(a) This model is highly "mechanistic" or "linear" and therefore cannot detect minor fluctuations during reorganization change.
(b)It requires continuous referencing form common values, dialogues and reflections.
Conclusion
It is therefore important before reorganization that both employees and management to understand these models to easy anxiety within the corporation (Kotter, 1996). However, it is crucial to note that all the three models cannot be used at the same time, but all of them are sensitive with respect to their considerations and strategies and responds easily to both internal and external needs (www.ecornel.com).
References
Kotter, J. (1996). Leading Change. London; Harvard Business School Press.
Website: www.haygroup.com. Understanding Team Members, retrieved on 15th January 2008.
Website: www.ecornel.com/management. Strategic management, retrieved on 15th January 2008.
Related Topics