Organizational effectiveness tools airline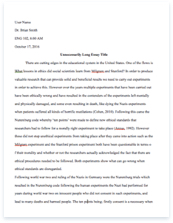 The whole doc is available only for registered users
A limited time offer! Get a custom sample essay written according to your requirements urgent 3h delivery guaranteed
Order Now
Executive summaryThis individual research paper is covering a large area of the Kingfisher airline which is owned by the brewery king Vijay Mallya. Since then it was booming the aviation industry. Kingfisher started its domestic flight in India.
Later its tentacles were spread in international market. It was the first Indian Airline to order an Airbus. Problems started arising in the different corner of the Airline. Due to which it started withdrawing servicing from different locations. Many factors were responsible for the crises faced by the Airline. It leads the Airline to suffer from heavy loss and depth due to which the Airline operation were shut down and fleet was grounded for ever.
IntroductionKingfisher airline is a private airline based in Bangalore India. It was owned by one of the king of breweries, famously known as Vijay Mallya. He is the owner of one of the renowned company well known as United Breweries.
Kingfisher Airlines came into the market in 2003. The airline started its commercial operations on the year 2005 on 9 May with a fleet of Airbus A320 which were first bought into the market of India. It is also called as red due to its fabulous colour and kingfisher logo on the facade of the aircraft.
Kingfisher Airlines is the first airline in India to allow their frequent flyer with some discounts on their fares. Red started its first international operations on 3rd September 2008 connecting Bengaluru and London. Strong brand value and reputation due to the word of mouth in the minds of customers. In just over 3 years, Kingfisher Airline achieved market share of 10 percent and become the most aggressive expansion plans of all Indian carriers during 2007. It was the first Airline to become a member of International group.
On later stages, the airline had shut down its carrier operations on 20th October 2012 due to suspension of Airline operating license. However, after February 2012 it was under extremely bad financial condition. Many factors were responsible for the huge loses of the Airline. Different section was required to be look in. Few changes were made by the concerned members of the group to get back the business on track.
Main objectives:
1 To study the expansion and growth of Kingfisher Airlines.
2 To study the structure and workings of Kingfisher Airlines.
3 To compare Kingfisher Airlines with other domestic Airlines.
4 To deeply understand the attitude towards the services of Kingfisher Airlines.
5 To study the achievements and growth of Kingfisher Airlines.
6 To know the important aspect and changes made by Kingfisher Airlines
Airline struggling before amendmentFrequent changesKingfisher first ever provided all economy class with food and entertainment system, later, they shifted focus to luxury business class on their aircraft, costumers appreciated the hospitality, aircraft condition and ambience.
Slow pace in economic conditionOne of the major component responsible was the economic slowdown in 2008, as Kingfisher started its first international from Bangalore to London, but on the same year recession affected the whole world, which further effected all the flight traveling on international routes.
Inefficient Management
There was a frequent change in the top-level management like each year new CEO was subrogate. Co-founder of the Airline was less concern about the problem, rather than looking the matter of the Airline he was busy in making Kingfisher Calendar. He never thought to bring the company into a profitable business, lack of proper expertise and experience in the airline industry was missing.
Operational cost was quite highOperating cost of the kingfisher was quite high as compared to any other industry, licence for operating in the routes were quite expensive. Salary of the employee were high. Airports charges fees for landing and parking, rates of aircraft fuel were frequently changes as per the international crude oil rates,
Fleet groundingKingfisher Airlines started to sink into a fresh crisis.
Several flights were cancelled and aircraft were grounded. The airline claimed that the disruptions will continue for four days due to unexpected events. The airline shut down most international short-haul operations and also temporarily closed bookings.
Loses after mergingSince ever Kingfisher airline commenced operations in 2005, continuously has been reporting losses. After merging with Air Deccan, it suffered a loss of over ₹10 billion for almost three consecutive years. By 2012, the airline accumulated losses of more than ₹70 billion which letting almost half of its total fleet grounded and almost 80 percent of its employees of all the section going on strike.
Changes made during crisesKingfisher Airlines grounded 15 aircraft and discontinued another two to prove its network to counter about deep financial losses. Airline industry was having a tough time so they had planned to drop the unprofitable flights and expediting fleet reshuffling. The airline is reconfiguring all its Airbus aircraft to increase the seating capacity of the aircraft. It also plans to drop its Kingfisher Red no-frills economy brand to retain just two classes of service: Kingfisher First class and Economy class.
For reconfiguration, it will take around three months on each aircraft, so instead of grounding all, three aircraft was decided to ground for the smooth flow of the airline. The airline is reconfiguring all its Airbus aircraft to increase the number of economy seats for more seats and more profit. Meanwhile, resolution of the problem like maintenance, repair and overhaul of the aircraft was came as a matter of concern.
Kingfisher has entered talks with an Indian strategic investor to infuse additional cash flow. Profit which was generated during the operation of the airlines was paid as interest to the lenders. It was the third time after making so many changes in the management was unable to buy the order placed of five aircrafts.
This is the first time in the Indian Airline history that have encountered a first ever low since the beginning of global economic recession in 2008. Increased capacity, sudden hike in fuel costs and other expenses and a weak rupee without any comparative increase in revenue have combined to sharpen their woes. Later out of 64 aircraft only 20 aircraft cleared airworthiness exam.
Due to which, Kingfisher's market share clearly dropped and soon it became an extreme difficult task for the Airline to follow a much smaller schedule, it was further lead the pilot to go on strike. Later Pilot union send letter written about their due which were not cleared, it was calculated and found that almost 80 percent of the pilot were not paid. The Kingfisher plans on restarting all service but could not due to the income tax court in Hyderabad issued a non-bailable warrant against the Kingfisher Airlines.
Airline after amendmentLater acquiring the Air Deccan, they shifted focus on low-cost air traveling, few changes in the hospitality and aircraft ambience made travelers lose their interest in the brand, they did not focus on highly profitable airway routes in domestic area, acquired Air Deccan aircrafts (Kingfisher Lite) use to run almost at the same hours as Kingfisher airlines, there was no proper syndication between both. Airplane fuel prices raised, landing charges got increased as landing charges on international airports were quite expensive all these external factors responsible to the downfall.
Airline Company was paying a good amount of taxes to the government. Moreover, there were market inflation and competition due to which less revenues were generated. Thus, due to high operational costs and without good profit margin caused the Kingfisher to downfall.
Its position in top Indian airlines came to second for the first time in the history since started in two months, almost all bank accounts were frozen by the Income Tax Department due to the non-clearance of dues. It owes over 12 million dollars to the service tax department, because of pending due, several associated vendors started filling up petition with the High Court. Due was not cleared before the deadline because of which fleet was grounded.
ConclusionAfter doing the research on Kingfisher Airline, I have concluded that, it was one of the biggest, renowned, and widespread Airline of India. It not only provides services within India but also outside India. The tag line of the Airline was "FLY THE GOOD TIME". It gains name in a short time span. It allowed the people of different country to travel and unite with each other. But poor time management lead the Airline into a heavy debt. With time Airline could not able to compete with the growing speed of the market.
BIBLIOGRAPHY
reasons for the downfall. (2017). Retrieved from http://www.reachoutsid.com/reasons-for-the-downfall-of-kingfisher-airlines/
Sirlanz. (2017, september). kingfisher airlines. Retrieved from https://en.m.wikipedia.org/wiki/Kingfisher_Airlines
Related Topics