Michelle Obama and Ann Romney Speeches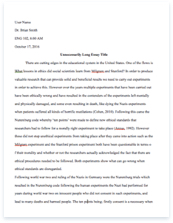 The whole doc is available only for registered users
A limited time offer! Get a custom sample essay written according to your requirements urgent 3h delivery guaranteed
Order Now
The United States was built by young pioneers who only thought for what was best. Recently things haven't gone the way to benefit the country, and the blame goes on to different directions. Yet, the worry is not the problems but the solutions. Therefore, the speeches given by First lady, Michelle Obama and Ann Romney were to pursue the worried Americans as in college students, parents, pro and anti- gay marriage supporters, women right activist, low and high classes, and undecided voters to vote for their husband for president of the United States. Each man will affect the problems, which are upon the country. Michelle Obama was able to make her point by appealing to the emotions of the audience. She uses many personal stories about herself and her husband that are heartfelt and emotional. She grew up as being part of the middle class, which the majority of the audience is als the audience to relate to her as they see they had to endure the same struggle.
The personal stories The United States was built by young pioneers wh she uses of President Barack Obama allow the audience to see that he is just like. The most persuasive point she made was "Barack knows the American Dream because he's lived it, and he wants everyone, everyone in this country to have the same opportunity, no matter whom we are, or where we're from, or what we look like, or who we love." Having financial aid to get through college, taking care of his children, having a car that needs to be fixed, a pair of shoes that are worn out are experiences that a regular American and Barack Obama have in common. As a woman, Michelle Obama is able to reach out to the female voters to get them to vote for her husband.
She provides the fact the Barack Obama passed the Lilly Ledbetter fair pay act, which allows women to see that Barack Obama is fair to all Americans. A Republican should listen to Michelle Obama to be able to compare and contrast their presidential candidate to Barack Obama. A Republican should see how their candidate can improve based on what Democrats have to say. Each party, Republicans and Democrats, should see the views of their opponent and possible direction America will go in depending on who becomes president. Ann Romney declares the drive for all Americans is love, and the deepest feelings of love that hold the country together. She uses the love she has for the candidate Mitt Romney as an example to a strong hearted love.
Not to forget about the struggling Americans that is at troubling times. Especially, women are considered to be the most because of the belief that the general women population have suffered more, and are living a difficult life. Referring to love Ann refers to the mother's love for her offspring. She declares the women out in the country as, "the best of America". Also, Ann does call into the economic situations of the country, "It's all the little things become the big things. And the big things, the good jobs, the chance at college and the home you want to buy just get harder". Through these difficulties Ann relates it to herself with what she had to go through Mitt at the time of her marriage. Although, her economic struggles troubles are something she uses to relate to the common American, she uses her and Mitt's descendents.
She speaks of her grandfather, welsh coal miner, who was determined for better opportunities for his children. Her father then took his first job, cleaning bottles, at a young age, and at the age of fifteen he came to America to escape poverty. Throughout time he built a company on his own, and became mayor of a town. Mitt's dad had similarities to the struggle and strength of Ann's grandfather and father. Mitt Romney's father never graduated from college instead became a carpenter, and with the hard work he became head of a car company to become governor of Michigan. Ann Romney brings up religion not to refer to preach of god, but the faith Americans and Democrats should have in Mitt Romney.
The dreams that all wish for a country with no worries is what Democrats want and the trust on Mitt Romney can turn those dreams to reality. In all, Michelle Obama's speech was more persuasive and reached a greater audience than Ann Romney. Michelle's speech was well organized and she did a good job in articulating her words and keeping her speech formal. She had great antidotes on Obama's life and how his experiences in the past would influence his decisions when he is president.
On the contrary, Ann Romney's speech was less formal and not as organized. In numerous occasions, Ann Romney seemed to be joking around and not taking the occasion seriously. It is logical to try to make the audience feel relaxed by cracking a joke; however, Ann Romney took it too far making numerous jokes that were not funny. Her speech also seemed to be focused on Mitt Romney's life, trying to make him look as a human and not as a political figure.
Related Topics