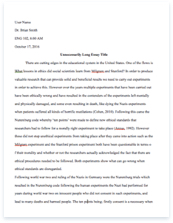 The whole doc is available only for registered users
Pages: 2
Word count: 409
Category: Risk
A limited time offer! Get a custom sample essay written according to your requirements urgent 3h delivery guaranteed
Order Now
Manual handling means the moving or supporting of a load by hand or bodily force i.e. by a person as opposed to machine. This includes lifting, putting down, pushing. Pulling, carrying or moving. Legislation: There are various pieces of legislation that cover moving and handling * Manual Handling Operations Regulation 1992 (MHOR)
* Lifting Operations and Lifting Equipment Regulations 1998 (LOLER) * The Health and Safety At Work Act 1974
These legislations covers everyone involved in lifting objects and people, and this is to ensure the number of injuries is reduced if the framework is followed. A risk assessment is put in place at work so to avoid any potential injuries or accidents and to identify hazards. Before undertaking any manual handling these are the things you should be looking at: * Environment – is there enough room to move someone or something? * Load – is it heavy, bulky or difficult to grasp?
* Individual capacity – be aware of your limitations
* Task – do I have to stretch, twist or stoop?
* Equipment – is it appropriate, is it maintained?
Anyone that has to use equipment has to be trained first:
* Hoist – Mobile – To raise individual from the floor – Standing – Bath
* Slings – Each individual that needs a sling will need to be measured * Slide sheet
* Transfer Board
* Turntables
* Wheelchair
* Handling Belt – To assist weight bearing residents (Not for lifting) Hazards to look out for when moving and handling:
* Uneven flooring – Trip over something (wires) – Low level furniture – Clutter – poor lighting Seven points to safer lifting
1. Stop and think
2. Place feet apart
3. Adopt a good posture
4. Don't jerk
5. Move the feet
6. Keep close to the load
7. Put down the load then adjust
Putting a load down is just as important as lifting, as done incorrectly can cause damage. When carrying out risk assessments there are certain steps that need to be taken:
1. Look for hazards
2. Decide who might be harmed and how
3. Evaluate risks and decide whether existing precautions are adequate or more needs to be done
4. Record your findings
5. Review your assessment and revise if necessary
Depending on assessment you would always check every 6 to 12 months just to make sure nothing has change in that time. The reason everyone has to have proper manual handling training is due to the injury that an individual may sustain if they don't.
Related Topics