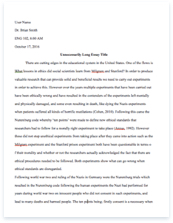 The whole doc is available only for registered users
Pages: 12
Word count: 2885
Category: Airport
A limited time offer! Get a custom sample essay written according to your requirements urgent 3h delivery guaranteed
Order Now
Manchester airport, like most modern, major airports operate a policy of 100% screening of all baggage, for the security and safety of the passengers and aircraft. There are five levels of security at Manchester Airport.
Before a person's baggage may reach level 1 of the security check they must check in. This includes giving in two documents, your Passport and ticket. You then hand in your bag, and it is weighed and measured. Your bag is placed on a conveyor belt that has a pressure sensor. If your bag is between 3.5kg – 35kg, is 63cm high
And less than 1.2m long then your baggage will be allowed on the plane. If it is not within these measurements then your bag is said to be Out Of Gauge.
If this happens then you will be asked to pay more. Your receptionist will then attach two stickers onto your bag at 90? to eachother. This will hold exactly the same information including
* Flight Number
* Airline
* Airport of Origin
* Airport Destination
* Passenger Name
* Baggage Chute
You are then sent away with your passport
and your boarding pass. Your bag is then sent to level one, which is a vivid scanner. This takes a picture of your bag and records it. This machine takes a picture at 1 bag every 2 seconds. If there is nothing suspicious in the bags then they are sent onto the plane. This is where your bag will be scanned in order to find out what plane your bag is going to be on. This is done by have lasers read the barcodes that were put on your bag. The side of the belt that your bag is placed on has fans, which will blow the label so it is easy for them to be scanned.
Level 2
However if there is something inside the bag that could be a bomb or something as dangerous then the bag is sent onto level 2. At level 2 the bag is put into an X-ray machine, CTX 5500. This is takes a picture in slices. It takes one picture then moves the baggage 2mm to the side and takes another
picture. The machine only takes a picture of the area that was identified in the first level.
This is an example of an X-ray taken by the machine.
An alarm is sounded if the computer proves that there is something that could be identified as dangerous in the bag
Level 3
The third level of security is the first time when a person is actually involved. The Airport Security Manger intervenes and comes out with a hand held scanner. He scans the bag and decides whether or not they think that the bag is dangerous and needs to go to level four.
Level 4
At level four a message is sent out over the tannoy asking the owner of the bag to make their way to the baggage-handling desk, where they are taken into the secure baggage handling area. They will be asked to open their bag. If they do not comply and refuse to open their bag then the bag will be sent to a camber and the terminal will be evacuated. This is Level Five.
Level 5
They will then await the arrival of the army, who will then dispose of the bag in a bomb-prove chamber. This will include putting a smaller bomb into the chamber along with the bag, which will trigger the larger bomb.
If the owner of the bag does not arrive and they cannot be located, then the same process occurs. This is called 'I.E.D in bag procedure'. It stands for Improvised Explosive Device.
Manchester airport blows up very rarely blow up bags that never contained bombs. They compensate each of these people if it happens to them.
They pilot has a chart of all the names of the people on the plane along with how many bags they have brought on the plane with them. If there are too many bags on the plane and they cannot find an owner then the bag is seen as a rogue bag. The whole plane is unloaded if it does not match any of the passengers. This is then put through the next stages of security. This is then put on a conveyor belt which have buffers on them that allows it to change the direction of the bag depending on which way it needs to go next.
How well does the baggage handling and screening serve Manchester airport?
Manchester airport's main objective is to make money. This means making sure that every person lands safely and the planes are arriving at their airport. They make money by the planes arriving in their terminals because it costs the airline a certain amount of money to park at the airport.
The more planes and passengers, the more money they have. If there were no computerised system then every bag would have to be checked by person individually. If they're was no system then it would take hours for 1 plane load of people and this would cause huge cues. Manchester airports aim is to make sure that every passenger arrives safely and efficiently. This is happens quickly because of the baggage screening system. It takes less time to load the planes and more flights can leave from the airport thanks to the system. If the bags had to be checked by hand then this would mean employing vast amounts of people which would mean paying more wages therefore decreasing their profits and moving away from their aim of making as much profit as possible.
How would the airport function without this system?
If they did not have this system then every single bag that was to b placed on an aircraft would have to be checked by an official. This would take an unnecessary amount of time compared to the amount taken by the computerised screening system.
How could the system be improved?
The system could be improved by having a faster working system. Also you cold have a machine that would be able to check as efficiently as a person without actually putting the person who is checking the bags with a hand held scanner, in danger.
Manchester Airport -MAISY
MAISY
MAISY stands for Manchester Airport Information SYstem.
MAISY is a way of allowing passengers to view real time information on flights, detailed maps of the airport and view and print step-by-step directions on how to get to any destination in the UK using public transport.
There are 37 MAISY kiosks situated around the airport, which are serving around 75,000 customers per month.
The system will also be used at key transport hubs at Manchester Piccadilly, Wigan and Bolton railway station.
A company called Fujitsu developed MAISY. Manchester Airport but a challenge out to computer based companies, to create a system that would allow them to update the system frequently and efficiently without having to print new leaflets or train staff.
Hillary Liddell, IS Business Relationship Manager, said that;
" We recognised the need for a computer-based system that could be easily and cost-effectively updated and provide relevant information at different locations"
This lead to Fujitsu developing MAISY. This is a touch-screen system that is placed around the airport in 37 different locations. All MAISY kiosks are triangular-shaped to avoid congestion and collisions.
MAISY is multimedia and there is female avatar tat can talk you through how to us MAISY. The avatar wears the airport uniform to maintain the corporate image.
On the first side they will have a touch screen that will provide them information about the airport. The second side holds information of all the travel arrangements available from the airport. The third side will print of your information for you. On the back of the slip that you are given there is a voucher. For example if you were to print of a map at three o'clock on the back you could be offered a 'buy one get one free' offer at one of the stores located at the airport, to use by six o'clock that night. The companies that sponsor these vouchers pay to have their name on them, as this promotes business for them, by sending tourists and customers their way.
There are plasma screens above the kiosks that are able to tell you where you are going and what to do next.
They also have rubber bumpers at the bottoms to keep them from getting damaged by rogue trolleys and the kiosk will not move. The system gives information on a number of things including;
* Train Timetables
* Bus systems
* Tram systems
* Entertainment
* Local Shops
* Offers within the airport.
* Plane departure times
MAISY would also be able to send a text message to your mobile phone alerting you to when you plane is departing and what gate do you have to be at for a price of �1. MAISY is able to do this because
it seamlessly integrates with the Airports real-time information system (AMOSS)
MAISY has detailed maps of the entire airport, including shops and services available in the airport. It can provide you with step-by-step directions to any location in the UK. You can print these of using one side of MAISY.
MAISY was the first Interactive passenger Information system in the world.
You might need to use MAISY if you were unaware of your flight number or gate number. You would also use it if you were unable to find a shop or check desk in the airport. This is a useful piece of technology that has improved the way that information has been distributed to the people using the airport.
MANTIS – Manchester Airport Noise and Tracking Information System.
MANTIS was a bespoke system that Manchester Airport employed computer softaware engineers to develop. MANTIS stands for Manchester Airport Noise Tracking Information System. It is a way of Manchester Airport monitoring the amount of noise created by the aircrafts on take-off and landing.
Manchester Airport developed MANTIS as way to make sure that the people living in the surrounding area where not hugely disturbed by the noise because Manchester Airport is a socially responsible organisation.
MANTIS is a system that is integrated into the Airports AMOSS system and it controls and monitors all of the noise created by aircrafts arriving and departing from the airport.
It was created so if a member from the local community says that an aircraft flew over their house and was too noisy, then MANTIS is able to track the aircraft.
Microphones are situated around the perimeter of the airport, around 30km in radius, and are elevated. There are 16 microphones situated around the airport.
Manchester Airport also has a system that can minimise the amount of noise created by the aircrafts while parked in the runways. They provide power instead of the plane using the its own generators. This minimises the amount of noise created by the plane because it does not need to have its own engine running, which can be very noisy.
MANTIS can also track the aircrafts. If a complaint is made then by using radar they can track flight paths and see what plane caused this disturbance.
If a plane is known to break the noise limit – 100dB at night, 105dB during the day(07.00 – 22.59) – then the airline that owns the plane will automatically fined �500 plus increments for each dB above the limit. The bill is not a paper bill but is a electronic invoice. It is sent by BACS ( Banker's Automated Clearing Service)
The noise created by the aircraft is the worst at take off when it is a full power.
The money that is gained by fines, is used for good causes such as
* Noise proofing for very near residents. They receive grants for up to 5 rooms to be soundproofed.
* Money is added to the �100,000 per year the airport donates to community trust fund for local projects.
This I a long term agreement with Cheshire county council. They agreed that noise levels will never be as bad as they were in 1993. The improved engines and better flying protocols for pilots and airlines has helped this. There are 4 different chapters of planes.
* Chapter 1 – unclassified = banned
* Chapter 2 – banned during night e.g. Boeing 727 737 & 200 series.
* Chapter 3 – Modern jets e.g. 757 767 777 , all airbus fleet
* Chapter 4 – Newest propeller aircraft.
AMOSS
AMOSS is the computer system that controls all of Manchester Airport's systems. AMOSS stands for Airport Management Operational Support System. There are approximately 120 different services with Over 900 workstations and 940 display screens.
AMOSS is a bespoke system that was designed by UNISYS and was introduced in 2002. it was originally designed for Manchester Airport but was later sold on to Beijing, China. I originated from the ORACLE database.
AMOSS has a direct connection with the Heathrow DEC 10 computer. It also has feeds from MANTIS and MAISY.
AMOSS is also used to bill airlines based on
* Amount of people travelling on their plane
* The weight of the aircraft
And others
The maximum the airline will be charged is �1600 and the minimum �165 – this Is all done through BACS. There is also a parking charge – �273 for 24 hours.
AMOSS also is used to set targets for handling agents. They have to have the first set of bags on the belt for collection within a certain amount of time after the aircraft has landed. They also have to have the last bag on within a certain amount of time also. There are penalties if they are not on within this time.
AMOSS has a comprehensive record of traffic movements. It can monitor arrivals and departures, and also helps to identify trends.
AMOSS can spot underused facilities and can find new routes for planes.
All of this information is sent onto operational users such as
* Airfield safety unit
* Air traffic control
* Baggage handlers
* Revenue and customs
* Immigration
* Greater Manchester police
AMOSS is also responsible for moving planes into position and allocating stands and air bridges. As well as refuelling catering and cleaning.
Manchester airport has a link to its own services such as a power station, fire service and safety service along with conncetions with the Greater Manchester police.
The airport also has an internal communication system which acts as a way for all of the people who have access to the system to communicate without difficulty. This is like an internal e-mail service that is only accessible inside the airport. This minimises the need for walkie-talkies and inter-office memos. It also has internet and intranet- the internal network of the airport. However both of these have different levels of access and filters.
The baggage handling system is also run through AMOSS. All the 5 levels of security are monitored through AMOSS. The results of all security scans are processed through AMOSS.
AMOSS is also responsible for paying duty on goods. It controls the electronic transfer if you are paying with credit card. If you are paying in cash then the cashier will enter the amount, the goods bought and the tax paid for them . All of this is then sent to AMOSS.
The rental of floor space is monitored through AMOSS also. If you would like to rent space for a shop within the airport then all of this would be processed through the AMOSS system. It will also monitor how much profit is being made by the shop and will calculate the percentage of turnover.
Not everyone in the airport have access to the AMOSS system. You only have access to the part of AMOSS that is related to your job. For example, a baggage handler will not have access to MANTIS.
AMOSS works very well in managing the airport as it makes sure that everything runs smoothly. If AMOSS does ever cut out, there is a back up version of AMOSS which has all the same information and will take over in the case that the main AMOSS fails.
You could improve AMOSS by making sure it was more reliable so that there would less need for a backup computer.
Without technology, AMOSS wouldn't be able to run so there would have to be a lot of paperwork and a lot more staff hired to do its job. This would cost the airport a lot more money than AMOSS does.