Leadership Style Argumentative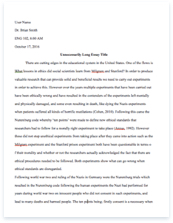 The whole doc is available only for registered users
A limited time offer! Get a custom sample essay written according to your requirements urgent 3h delivery guaranteed
Order Now
1. How should you as the leader make decisions to resolve the situations in the survey? I should make the decisions based on the readiness level of the group, since according to Levi (2014), the appropriate style depends of the readiness level of the group, which refers to the skills of group members, their experience with the task, their capacity to set goals, and their ability to assume responsibility (p.191).
2. Do you have a preferred leadership style? Based on the result of the survey, I got 3 points for supporting leadership style, 2 points for both coaching and delegating leadership styles, and 1 point for directing leadership style. The result indicates that my preferred style is supporting, which emphasizes less on task, but more on relationship (Levi, 2014, p.191). 3. How flexible are you with your leadership style? In which situations is this leadership style most appropriate? I think I can use different leadership styles for different circumstances. Here is my experience that led a team in my undergraduate school. In 2009, when I was a freshman, I joined a club called Professional Association in my college. One year later I was selected to be the leader of one of departments in the association.
In 2010, my department had three main activities: held a seminar of internship experience sharing, organized a Flea Market in school, and invited Meizu Co. Ltd. and China Unicom to make a career talk. We had to write a proposal for the activity first to get approval from the vice president of college. Then we organized the activity by coordinating with other departments like Purchasing Department. Since my department had three freshmen that recruited this year, and this was their first time to organize an activity, I held a meeting to teach the freshmen how to write the proposal for school activities, and asked the other two members who had worked for one year to help them if they had any question. After the proposal had been approved, I assigned responsibilities for each of them and told them how to perform, like who was supposed to arrange the venue, who was responsible for decorating the venue, and coordinate with other departments. In this activity, because the freshmen had little experience with the task, I adopted directing leadership style.
Related Topics