Koc Holding: Arc elik White Goods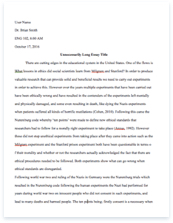 The whole doc is available only for registered users
Pages: 4
Word count: 920
Category: Europe
A limited time offer! Get a custom sample essay written according to your requirements urgent 3h delivery guaranteed
Order Now
Situation analysis: Koc Holding ("Koc ") is an industrial conglomerate in Turkey. Its largest subsidiary, Arc elik, is the main manufacturer and market leader of so-called white goods (major kitchen appliances) in Turkey. Koc will likely experience an increase in foreign competition, as Turkish tariffs on white goods (protecting the local market) will be phased out in 1996. In its turn, Koc is interested in expanding abroad, as the Turkish market for white goods is getting saturated. Problem identification: As any company, Koc is interested in growing its sales. Given its existing international experience and the potential increase in foreign competition in its home market, Koc has three options for growth: 1) Attack the Western European markets; 2) Expand in the emerging markets; and 3) Keep growing domestically, defending itself against foreign competition. As I believe that going international is instrumental to Koc &s growth, I will focus on the first two options.
The question then is: Should Koc expand in the Western European or the emerging markets? Recommendation: My recommendation for Koc is option 2. In Exhibit I, I have listed the main reasons for Koc &s competitive advantage in Turkey, and to what extent these advantages are transferable to the Western European markets or the emerging markets. Except for the low price advantage, the situation as pictured in Exhibit I looks unfavorable for Koc in Western Europe. In my opinion, the main reason (and most weighing factor in Exhibit I) for not further expanding in Western Europe relates to the extremely strong presence of appliances manufacturers in Germany and Italy. Companies like Siemens, Bosch, AEG and Candy have long established their brands in the Western European appliances market and any newcomer will be confronted with local customers unwilling to buy a refrigerator or dishwasher of a brand unknown to them, even if the price is substantially lower.
This is partially due to the character of this industry: When it comes to daily used appliances, customers feel little need to experiment or even price shop: A dishwasher must work, which is guaranteed by a strong brand from a well-known manufacturer with good services and warranty contracts. What helped Koc achieve a leading market position in Turkey (recognizable brands and an exclusive distribution and service network), works against it in those markets where an equally strong company has established its brands. This is the very reason that the only Western European country in which Koc has achieved relevant market penetration (8%) is the U.K., where no domestic brands dominate the market (the other reason may be that the greatest amount of Turkish people, apart from Turkey, resides in London). This is also the reason why Koc has been so successful in countries like Tunisia and why it should continue to explore the emerging markets.
While the economies may be less stable than the Western European economies, I would argue that Koc has ample experience in unstable economies (notably, Turkey in recent years), which may in fact give them an advantage over other foreign penetrators of the emerging markets. Implementation: Koc should initially focus on the neighboring Eastern European markets. Further tariff and market analysis should indicate which Eastern European market is the most attractive: Absence of a major appliances manufacturer, a relatively stable economy and low tariffs are, of course, ideal. In addition, it makes sense for Koc to leverage its presence in Tunisia (with 20% market share) to move into other African countries nearby. As regards opportunity, italicized in Exhibit II are those emerging markets with higher unit sales. Koc should enter these markets with both brands (Arc elik and Beko) and develop a two-price/quality structure, similar to the home market.
Exhibit I Basis of Koc Holding/Arcelik's Competitive Advantage in Turkey Transferable to W. European markets? Transferable to emerging markets? 1 Until 1992: Turkish tariffs on imports from EC, ranging from 40% on washing machines to 55% on ovens No, in fact an intangible liability in their home market, as protective tariffs will be phased out in 1996. No, as some or all of the emerging markets still have tariffs in place. 2 First-to-market in Turkey (1955) No. Yes, in many markets Koc may be the first dominant player. 3 Low price advantage (Arcelik) Yes: Can compete on price. No: Low price is related to poor quality in this industry, given high quality/high price local players. Yes, given absence of high quality local players. 4 National, strong brands vs OEM No, again: intangible liability given no recognition in markets with presence of strong brands like Siemens, Bosch, AEG, Philips etc.
Exception: U.K. In markets with no established recognizable brand: Yes. 5 Two brands/pricing structures No (with exception to U.K.) Yes. 6 Strong, established distribution and service network No. No. 7 High investments on R&D & quality improvement, roughly $300 million between 1990-1996. No direct data available, but assumption is that $300 million is not substantially higher than W. European counterparts. Yes ($300 million is probably high in the emerging economies). Exhibit II Refrigerators 1996 Unit Sales (in 000) Automatic Washing Machines 1996 Unit Sales (in 000) Middle East & North Africa Egypt 500 250 Lebanon 100 40 Syria 200 100 Iraq 400 200 Iran 1,000 250 Tunisia 120 25 Algeria 250 30 Morocco 110 20 Eastern & Central Europe, & Central Asia Albania N/A N/A Romania 300 150 Bulgaria 130 70 Russia 2,200 600 Malta N/A N/A Turkmenistan 100 15 Uzbekistan 100 15 Kazakstan 100 15 Azerbaijan N/A N/A Ukraine 300 50
Related Topics