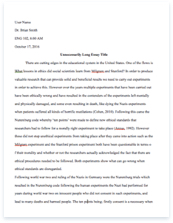 The whole doc is available only for registered users
A limited time offer! Get a custom sample essay written according to your requirements urgent 3h delivery guaranteed
Order Now
* El Filibusterismo/El Fili is the sequel of Jose Rizal's first novel (Noli Me Tangere). * The title of Jose Rizal's second novel was based on his experience in 1872 when he first heard the word "filibustero" during the height of the issue on GOM-BUR-ZA's execution. * The English version of this novel is entitled "The Reign of Greed." * A year after his stint as a town doctor in Calamba, Jose Rizal made changes in the plot and edited some chapters of the novel. * Gregorio Zaide noted that Rizal finished the original manuscript of El Fili in Biarritz. Ambeth Ocampo, on the other hand, wrote that Rizal completed the manuscript in Brussels, Belgium. * It took three years for Dr. Jose Rizal to finish El Fili. PUBLICATION OF EL FILIBUSTERISMO
* Two Views
* Gregorio Zaide
* It was Jose Rizal who canvassed printing shops to print his novel. He carefully searched every printing press in Ghent and found F. Meyer van Loo press at No. 66 Viaanderen Street. * Ambeth Ocampo
* It was Jose Alejandrino who searched for a cheap printing press and subsequently recommended the same company. * Jose Rizal pawned all his jewelries in order to pay the down payment for the printing of his second novel. Fortunately, Jose Ma. Basa and Rodriguez Arias sent him some funds to spend for his every day needs. * Rizal thought of throwing the whole manuscript of El Fili into the flames. * Fortunately, Valentin Ventura sent him sufficient funds to complete the printing of his book. * September 18, 1891 – copies of El Filibusterismo were released in the printing press. * As a sign of gratitude, Jose Rizal sent complementary copies to: * Jose Ma. Basa
* Sixto Lopez
* Ferdinand Blumentritt
* Mariano Ponce
* Graciano Lopez Jaena
* Trinidad H. Pardo de Tavera
* Antonio and Juan Luna
* He also sent the original manuscript of the novel to Valentin Ventura. CIRCULATION OF EL FILIBUSTERISMO
* Many Filipinos and Spanish authorities became interested in El Fili after it came off the press. * Filipinos in Barcelona published a positive review about El Filibusterismo in La Publicidad. * Other copies of the novel were sent to Hong Kong. Because of the confiscation of the novels by Hong Kong officials, the book became very rare. EL FILIBUSTERISMO & GOM-BUR-ZA
To the memory of the priests, Don Mariano Gomez (85 years old), Don Jose Burgos (30 years old), and Don Jacinto Zamora (35 years old). Executed in Bagumbayan Field on the 28th of February, 1872.
To the Church, by refusing to degrade you, has placed in doubt the crime that has been imputed to you; the Government, by surrounding your trials with mystery and shadows, causes the belief that there were some error, committed in fatal moments; and all the Philippines, by worshipping your memory and calling you martyrs, in no sense recognizes your culpability. In so far, therefore, as your complicity in Cavite mutiny is not clearly proved, as you may or may not have cherished sentiments for justice and for liberty, I have the right to dedicate my work to you as victims of the evil which I undertake to combat.
And while we wait expectantly upon Spain some day to restore your good name and cease to be answerable for your death, let these pages serve as a tardy wreath of dried leaves over your unknown tombs, and let it be understood that everyone who without clear proofs attacks your memory stains his hands in your blood. INTERESTING FACTS ABOUT EL FILIBUSTERISMO
* The original manuscript of the novel has many erasures. The ink Rizal used to erase the text had faded with time. With some effort it was possible to read everything Rizal had deleted years ago. * The first chapter in the original manuscript is entitled "Antiguos Conocidos" or "Old Acquaintances." * However, the first chapter of the printed version of the novel was titled "Sobre Cubierta" or "On the Upper Deck." * The popular name of the steamer in the opening chapter of El Fili is "vapor Tabo," because of its shape. The original manuscript, on the other hand, calls this steamer as BATEA, which sounds like batia.
SEARCH FOR JOSE RIZAL'S THIRD NOVEL
"… My brother is translating the Noli Me Tangere into Tagalog. He has already translated a lot… While I rest from my professional work, I write the third part of my book in Tagalog. It deals only with Tagalog customs, exclusively for the usage, virtues, and defects of the Tagalog. I am sorry I cannot write it in Spanish, for I have found a very beautiful theme. I want to write a novel in the modern sense of the term – an artistic and literary novel. This time I want to sacrifice politics and everything for art. If I write it in Spanish, then the poor Tagalogs to whom the work is dedicated will not get to know it, though they may be the ones who need it most. What will the Europeans do with it? Perhaps they would only laugh and mock at our defects. The book gives me much difficulty, for many of the ideas cannot be expressed freely without my introducing many neologisms, and moreover I lack practice in writing Tagalog…" (Ocampo, p. 96)
THERE REALLY WAS A THIRD NOVEL
* Rizal wanted to write his next novel in Tagalog, addressing Tagalog readers rather than Europeans. It can be said that majority of his literary works were written in Spanish. * Rizal wanted to write a literary masterpiece that has a modern sense of the word and should be very artistic. * Rizal wanted to write a novel that would deal exclusively with usages, virtues, and defects of the Tagalogs. RIZAL'S UNFINISHED NOVELS
* Makamisa
* It contains two chapters in Tagalog which deals with a scene after a mass. Its main characters involve superstitious parishioners with a certain Father Agaton as the parish priest. * Its manuscript contains 20 pages. With the shift of writing medium from Tagalog to Spanish, it is very premature to conclude the Makamisa was Rizal's third novel because until today, no one has seen the Spanish continuation of the work. * Untitled Tagalog novel written on October 18, 1891
* Jose Rizal started to write this novel while he was aboard SS Melbourne in Marseilles bound for Hong Kong. * It consists of 44 pages in Rizal's original handwriting. Its manuscript was kept in the National Library.
* Dapitan
* This was written when Rizal was in exile in Dapitan. It presents the town's unique life and customs. * Its manuscript consists of 8 pages.
* Untitled novel about Pili, Laguna
* Its manuscript consists of 147 pages. The story in this novel revolves around the life in Pili, a town in Laguna Province * This novel involved Padre Agaton, Capitan Panchong and Capitana Barang, Cecilia, Isagani, Capitan Crispin, and Dr. Lopez. * Untitled novel about Cristobal
* This novel was about Cristobal, a Filipino student from Europe. * This novel involved Cristobal, Amelia, Capitan Ramon, a Dominican friar, a Franciscan friar, and a Spanish lieutenant of the Guardia Civil.
Related Topics