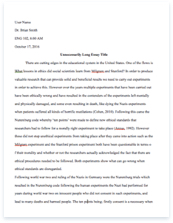 The whole doc is available only for registered users
A limited time offer! Get a custom sample essay written according to your requirements urgent 3h delivery guaranteed
Order Now
Objective 1: Define human resource planning (HRP) and understand its crucial relationship with strategic organisational planning The purpose of human resource planning is to ensure that organisational objectives are met through the effective utilisation of an organisation's human resources. It is essentially an ongoing process, focused on the long term, but cognisant of changes in both the internal and external environments in which these organisations operate. In reality, HRP must be a series of processes, with long-, medium- and short-term contingency options, in order to comprehensively reflect HR strategies and to modify associated HR functions. HRP is concerned with matching labour demand and supply projections within the internal and external contexts of organisations. An emphasis of HRP is that planning is an important process of management, with HR planning providing the foundation for an effective HR program. HR planners, rather than devising their plans in isolation, are involving organisational managers, employees, customers and suppliers in the formulation of their HR plans.
Objective 2: Appreciate the links between HRP and strategic human resource management HRP and strategic organisational planning are linked by the need to meet competitive industrial demands. HRP can assist by anticipating, preventing and resolving staffing problems in order to ensure the achievement of organisational objectives. The nature and stage of organisational development will also influence HRP corporate strategic plan integration. Strategic planning is the process of setting major organisational objectives and developing comprehensive plans to achieve them. The steps that should be followed include: defining the corporate philosophy, scanning both internal and external environments, evaluating the strengths and weaknesses of the organisation, developing objectives and goals, and then formulating suitable strategies. Frameworks that can be used include the SWOT analysis, which seeks to analyse in detail the strengths, weaknesses, opportunities and threats facing organisations in the foreseeable future; the PEST analysis, which looks at challenges and opportunities in the political, economic, social and technological environments; and Strategic Capability Analysis, which explores crucial individual, section and organisation capabilities in response to national, regional and global environments.
Objective 3: Understand the nature and role of Human Resource Information Management Systems (HRIMS) in HRP and SHRM The complexity and growth of legislation governing employee working conditions, as well as the growth in administrative systems and processes, has meant that more sophisticated and electronic mechanisms for storing and utilising information have had to be developed. Computerised HRIMS enable the storage of employee data in a secure and easily accessible manner, as well as the ability to determine trends and to develop closer links between HRM and HRP, between HRM and corporate strategies and, importantly, between HR managers, line and senior management. More recently, as a directly strategic initiative, HRIMS have been linked to benchmarking practices, allowing comparison of HR 'bottom line' outcomes with national and international performance HR benchmarks.
Objective 4: Apply the techniques of HRP
HR managers usually employ a systematic process when undertaking HRP, including labour demand forecasting, labour supply analysis, balancing supply and demand considerations, and the formulation of staffing strategies to meet organisational needs. The process should be cyclical and ongoing, with the review providing feedback for subsequent forecasts. In practice, some organisations carefully forecast labour demand but neglect to accurately predict labour supply or to monitor program effectiveness. Failure to do so will inevitably result in subsequent staffing problems that will affect organisational effectiveness. HRP should use both quantitative (e.g. indexation, trend analysis, simulations and scenario planning) and qualitative approaches (e.g. Delphi technique, the managerial judgement model and the nominal group technique), as they complement each other and provide a more complete planning coverage. Organisational restructuring and moves towards increased employee consultation in organisational activity may also be advanced by the inclusion of qualitative HRP forecasting.
Objective 5: Discuss the advantages and disadvantages of HRP HRP is sometimes avoided because it is time-consuming or just too difficult. The complexity of internal and external factors may require a huge commitment of resources to develop plans. HRP techniques may be complicated, and strategies may require long lead-in times. However, a wide variety of benefits can be derived from well-prepared HR plans, as human resources will be better utilised, employee and organisational objectives can be more closely matched, and substantial improvements can be achieved in both productivity and profitability. Overall, HRP is a means of ensuring that all HRM activities are effectively integrated with business strategies, and that the HR function receives appropriate recognition by clearly contributing to the success of the organisation.
Related Topics