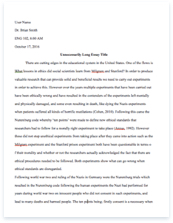 The whole doc is available only for registered users
A limited time offer! Get a custom sample essay written according to your requirements urgent 3h delivery guaranteed
Order Now
Introduction:
Gulf States Metal (GSM) is a major nickel manufacturing company in the US. GSM is a subsidiary of International Metals (IMI), which created GSM by buying out an existing nickel manufacturing operation; IMI has invested to refurbish the equipment of the older company by spending two years. IMI had expected to start making profits from GSM in two years, but it has been a decade now, and GSM has been steadily losing money. In fact, it has been a slow deterioration of fortunes, with internal problems gnawing away at the culture of the organization.
While output prices have steadily gone down or have not kept up with cost increases, GMS is in the middle of a 20 year raw material contract. So there is no possibility of bringing down input costs. The only option that is left to GMS is to reduce its cost of operations. They have to bring about internal change to become profitable as they have no scope of changing their external environment.
            IMI has changed the leadership at the plant, and has given the new GM a clear mandate. Turnaround the fortunes of GSM or we close it down. The GM has been promoted from within GSM, and he has quite a few options available to him to bring about this change. One of the options before him is an Organizational Development (OD) initiative, with focus on bringing down operational costs.
            GSM is in major trouble with entrenched viewpoints of everyone on everyone else. People at the lower levels are feeling helpless, while the higher ups are feeling hapless. It is time the new GM brought in some order.
Situational Analysis:
SWOT Analysis:
            The biggest strength is that the lower level supervisors are ready to change to save the plant. This could give a bid fillip to the change. The biggest threats are another Union Walkout and IMI pulling out suddenly (Appendix 1).
Hierarchy – GSM has a strict hierarchy within the organization and the leadership style that has been practiced till now is authoritarian. Initiatives and actions are always top-down. The top management is entrenched in its stand of not having faith on its subordinates after the strike action a few years ago. And this position of the top management has only hardened the stand of each party. Top management feels the problems of the company are mainly due to external problems and their subordinates not being able to follow instructions and get things done.
            Risk Averse & No Ownership – Due to this authoritarian approach of the top people, supervisors are just content to follow orders, taking a highly risk averse stand towards the running the plant. They have no ownership of their processes and just fulfill the criteria of the order and do not worry even if it's a wasteful activity. Also, supervisors feel closer to workers than with the management – this is because of the lack of identity of the middle level people. Supervisors feel they have the capacity to do better and their skills are not being put to good use by the management. They don't want the plant to close and are willing to work for it.
            Goals not clear – Every department of the plant is blaming the other department. For example, maintenance people think production is being unfair on them. On one hand, they don't get time for preventive maintenance and on the other they are being blamed for unexpected breakdowns and time taken to restart production. Junior people blaming the management style, the senior people blaming incompetent juniors. So, one of the major problems in this situation is lack of focus and commitment towards organizational goals and ownership of activities and processes and empowerment.
            Hygiene factors – The infrastructure and the equipment of the plant are old and dilapidated. The plant has a much polluted environment. The buildings are dilapidated and the setup assumes an unhealthy picture for people. There are frequent equipment breakdowns, and production and maintenance are blaming each other for it. Nickel production is a continuous process, and the equipments have to work 24 hours a day, 7 days a week. So the production does not want to stop for maintenance and maintenance wants preventive servicing done even at the cost of halting production. The point is that, there is no policy of maintaining the equipment, durations and policies of maintenance that need to be strictly adhered to, to ensure safety of workers, quality of product and life of the equipment. In a manufacturing environment, safety, concern and hygiene are the most important things, to keep up worker morale and to bring respect for the organization they are working for.
The Problems before the GM:
Top management problems

Authoritarian leadership style
No delegation of powers
No faith on subordinates
No visionary attitude

Supervisory Level Problems

Managers are not managers – they don't get to make decisions
Always being told to do things
No incentives for ideas and improvement
Management style needs to change
Risk averse and content

Structural Problems

HR is not given importance – HR reports to IR department and HR expertise has to come from IMI. No focus on corporate level HR initiatives. IR just ensures there are no strikes, but is not capable of HR developmental activities.
No focus or awareness of organizational goals. Hence, individual units end up competing with each other.
No team work or working in groups. Every individual in GSM is alone and seemingly self-sufficient.
No organizational trust. The climate in the plant is one of psychological fear, uncertainty and lack of communication. This has effectively stopped learning and improvement at all levels.
Organizational Development Interventions Recommended:
            Organizational development interventions try to change the behavioral aspects of people in an organization. OD interventions are inclusive methods to help the organization manage its change initiative in a structured manner, with clarity on the cause of change and vision of the effect of change. The structure is evolved from within the organization, with emphasis on what will suit a particular change goal or situation.
            GSM is in a state of disarray. No one knows their position in the organization and the responsibility and ownership liabilities that comes with their position. In this state of things, GSM needs an intervention that will sensitize people and start bringing a sense of team work and orientation to organizational goals. GSM needs to assess itself through the Managerial Grid, to understand its orientation towards people versus result orientation. GSM will have to follow a six stage change process to enable the organization to move from a Produce-Perish mode to Team Style mode (Appendix 2). 
Phase 1: Understanding the Standing of GSM:
In the managerial grid, GSM falls in the Perform or Perish mode. Its top management is highly autocratic and thinks people who are unable to meet its expectations are incompetent and people are not to be trusted, but directed. This insight is a very important indicator to the top managers in the plant. The insight must be discussed in top management meetings and each individual must understand the implications of this insight.
Phase 2: Team Work Development:
            Make each department interact more, in an informal manner, about each individual's problems. This will bring in sensitivity to each employee on the problems of others. This will also encourage workers to understand problems of their superiors, the constraints they work under and similarly for other relationships also. This will give workers and other employees something to think and speak about other than their own perceptions. This will build relationships and trust within the department, between peers and between bosses and their subordinates, what is today lacking in the GSM floor now.
Phase 3: Interdepartmental Development:
            Create platforms for individuals from various departments to understand each other and the problems in the respective departments. The platforms could be work groups to reduce wastage of slur through leakages, etc. Such groups break the existent closed attitude towards other departments and bring in new relationships and a wider perspective of the organization.
Phase 4: Create Strategic Model:
            The top managers of GSM and their immediate subordinates from all departments must meet as different teams and,
Create change plan for organization – GM has to play a vital role in this process, as he must guide the other directors along the right path. But the study of the grid position and a report on why GSM is in this mode will enable the directors to comprehend the nature of the problem and then their own need to change.
Evaluate resources and plan for utilization and creating new resources. This could include machinery overhauls and maintenance schedules, utilizing qualified supervisors as consultant maintenance personnel in plant, etc. Teams to be formed to take every shift or function to perform to its potential.
Create communication plan directed towards employees. Employees must be completely aware of the developments across the organization. This will develop a culture of trust that effectively closes the problem of back biting; blame trading and other nagging issues.
Align each departmental goal to the organizational goal of making profits in 2 years. Break this profit or break even into measurable achievements required from each department, share with respective managers, vet this and sanctify.
Set effective feedback mechanism to understand motion of the changes discussed above.
Ensure a climate of openness and fairness to employees to make a transition like this possible. Without this, learning will not happen.
Phase 5: Implementing Strategic Model
            The strategic model will have to be implemented by teams. Every change initiative must be handled by a team, with a mentor from the senior managers. This group will break down the goals into manageable portions, delegate responsibilities among themselves, recommend, and implement these actions.
            The success of the organizational change depends on the implementation part very heavily. So, the top management must supervise this process, but with care on not getting into micro managing things for their junior managers and thus negating the whole philosophy of OD.
Phase 6: Evaluation of Intervention:
            The OD intervention has to be evaluated at regular intervals to understand the direction it is taking the organization. The tactical planning for results from a particular department may not be working as per schedule or may be failing to bring in results. The reasons for such lags may be analyzed and improvements or corrections or resource allocations may be done.
Employee Involvement Plan:
            The most important aspect of any change management initiative is ownership of the initiative and participation of employees. What is in paper goes on to the shop floor through participation. To bring about this participation, employees must know why these changes are happening and the importance of their participation.
            The OD initiative must be branded within the plant, and must become a campaign with a fixed time frame, with team deadlines featuring in notice boards, catchy posters beaming out the program. Best contributor awards in each department every month, training and sensitization of employees. These are just some tactics. The plant must be painted, beautified and cleaned to demonstrate the attitude of the management in bringing about a significant change.
Bringing Quick Results:
            While waiting for the OD initiative to bring results, the GM still has a noose above his head. He must produce some quick results to keep the program going with support from IMI. He can show some quick results by:
Communicating regularly with IMI on program progress – with quantitative orientation, by presenting facts and figures
Gearing up to show drastic increase in production parameters – like production loss due to breakdowns, quality of material produced, etc.
By rapidly cutting costs across all departments – measures like rationalizing vendors, administration costs, power saving, resource sharing – all measures excluding a downsizing. Downsizing now could send a wrong signal to workers.
By bringing in an open culture – by getting people to talk to each other about their work and successes, the plant can get a good positive attitude going within itself. This is going to again translate into higher employee contribution.
Conclusion:
            GSM, in the middle of a crisis, must start a change process through an OD intervention. This is one of the most difficult management initiatives to implement in an organization as this involves an attitudinal and cultural change from every single person in the organization. To take such an initiative through to success, GSM is going to need very high commitment to the change from its top management. Once the top management is able to demonstrate to its employees the spirit of the change, then employees are bound to take this up with zeal and commitment.
            OD is a time tested process of bringing out lasting behavioral change within the organizational context. But the other aspect of the problems at GSM is the time bound nature of the turnaround process – 2 years, and the plant head has to show quick results.
            Hence, the essence of achieving the change process and short term results is going to be communication to employees and convincing them why and how such changes are to be brought about and how they could contribute.
Appendix 1: 
| | |
| --- | --- |
| STRENGTHS | WEAKNESSES |
| 2 years time provided | Fragmented top managers |
| IMI HR involved | Lack of faith in employees |
| Assured raw material and supplies | Authoritarian leadership |
| Backed by IMI – solid financial support | Poor working conditions |
| | No focus on organizational goals |
| | |
| Supervisors & managers ready to change | Machines failing – major repairs |
| Good rapport of IR manager with Union | Union walkout due to OD intervention |
| | IMI deciding to sell out before 2 years |
| | |
| OPPORTUNITIES | THREATS |
Related Topics