Frank Stella – Hyena Stomp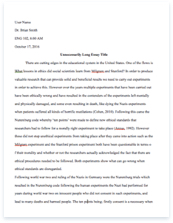 The whole doc is available only for registered users
Pages: 8
Word count: 1831
Category: Modernism
A limited time offer! Get a custom sample essay written according to your requirements urgent 3h delivery guaranteed
Order Now
One of the most influential and independent artists of the 19th Century was Frank Stella. In this essay I will discuss and analyse one of Stella's most intricate and precise artworks, Hyena Stomp (Stella, 1962). Stella's use of line and neat brushstrokes were a reaction to the dominant abstract expressionist movement of his early days. Instead his work was heavily influenced by his motivation to escape from representational artworks, and the desire to form his own style of painting. As will be discussed, Hyena Stomp fell neatly into the minimalist movement, the movement itself was characterised by the extreme simplicity of form and a literal, objective approach, which was also seen in works by other well know minimalist artists, such as; Dan Flavin and Donald Judd.
Frank Stella, 1962. Hyena stomp [Acrylic on canvas 195.6cm x 195.6 cm]. London, England: Tate Gallery.
Hyena Stomp forms part of a series painted between 1961 and 1964, for which Stella used either the basis of a square or a maze shape. Stella created a
clockwise 'spiral' of stripes, where they enter in from the top right-hand corner in a deep red colour and then in which they change colour throughout the 'spiral'. The stripes are taking the eye around decreasing spiral lengths until the artwork connects up into itself in the centre (Collins, Welchman, Chandler, Anfam, D, A.1997, pp. 169). It is made to look very complicated due to the centre being cut into three diagonals, and are created by the L-turn shapes of the stripes. The stripes have been painted in a sequence of eleven colours in the order of the spectrum, the colours are a deep orange, dark red, red, violet-blue, blue-violet, blue, blue-green, green, yellow-green, yellow and magenta. The colours have been placed carefully by using a red-green and a blue-yellow complimentary pair against one another.
A constant gap of about 5mm between each stripe is seen, revealing the canvas underneath, dividing each stripe to be completely independent of the other and acting as a function for space. Four diagonals are cutting through the artwork from the corner of the edges to the centre; these seem to create an illusion of space which helps to prevent the artwork from appearing flat. "A two-dimensional surface… has to allow for both a flat and shallow space. It has to create convincing recessional depth and theatrical projective illusionism." (Stella, 1970). In my personal opinion I believe that the yellow has been applied to be the most dominant colour, and is used to help lead the eye into the undefined centre which then tests our minds to find where the centre of the spiral is. 'Normal' spirals have an obvious midpoint but it is hard to distinguish this in Hyena Stomp, which I think adds to the character of the painting.
In the making of the artwork, Stella completely painted by hand applying only one coat, Stella then adopted masking tape which created the extremely precise geometry and hard edged lines, which was very popular in the paintings of the 1960s. Between 1958 and 1966, Stella's primary concern was with shape and throughout this time period most of his artworks consisted of slender bands of colour, that followed the literal shape of the picture support. The supports were shaped in a variety of ways such as; squares, rectangles, hexagons and zigzags. In the creation of Hyena Stomp, Frank Stella was simply influenced but only minimally by his passion and love of Jazz music and dance, which went back to the days when he went to college and collected American Jazz records. The title 'Hyena Stomp' was that of a composition by Jelly Roll Morton whom was a pivotal figure in early Jazz music in America. Stella was reading a biography of Morton at the time when he was creating the artwork Hyena Stomp.
During this period, Stella was thinking about syncopation which is the interruption of the regular flow of rhythm, which creates the influence of the uneven centre of the artwork. With this influence it creates two contrasting elements; rich colour, caged in by a highly- disciplined and complicated structure. Frank Stella preferred himself to be more of an innovator, more so than following the innovation of others artists and artworks. He was a very independent and unique artist, and that's why I find him so fascinating and inspiring. Stella grew up with a generation that witnessed the emergence of the new York school of painting, and was in close contact with the achievement of American painters; Mark Rothko, Jackson Pollock and Morris Louis.
Stella was so immersed by many of the technical and practical procedures which took place in order for this revolution to take place. Stella (Collins, W, C and A, 1997, pp. 168) even made artworks of his own, in the manner of Pollock, Rothko and Louis, but he later confessed that their artworks tired him both to look at and make. After attending an exhibition of Jasper Johns (Johns, 1955), Frank Stella was said to have quoted "What you see is what you see" (Stella, The art story).
Frank was struck by John's style of painting and by the geometric patterns formed by the images on Jaspers canvases and he was immensely influenced. Stella (Collins, Welchman, Chandler and Anfam, 1997, pp. 168) formed a simple solution to form artworks in his own manner by making the composition the same all over and forming an enormous, yet simple pattern which is non representational of anything. He also had the aim of creating works of art where the viewer is able to observe the whole idea of the painting without any confusion. "A painting was a flat surface with paint on it and nothing more." (Stella, BBC – your paintings).
Jasper Johns, 1955. Target with Four Faces [Encaustic on newspaper and cloth over canvas surmounted by four tinted-plaster faces in wood box with hinged front, Overall, with box open 33 5/8 x 26 x 3″ (85.3 x 66 x 7.6 cm); canvas 26 x 26″ (66 x 66 cm)]. New York, N.Y: Museum of Modern Art.
Minimalism art deliberately reduces and/or completely eliminates expressiveness and illusion and solely focuses on the form, mediums and materials. Minimalism art usually consists of geometric forms and often repetitive patterns. Hyena Stomp is a minimalistic artwork within itself; it has very little personal, emotional and outside influences, and has been created within a series of artworks where the content has been planned out well before hand, in the search to create just a piece of artwork that is nothing more than what the viewer sees when looking at the painting. This in a way almost breaks all the rules of art that were believed of artworks before the minimalist movement. Stella has in a way changed the whole concept of just a simple spiral, and made it into something much more interesting and completely made it his own, which is what makes the artwork so fascinating and unique.
Donald Judd and Dan Flavin are other minimalist artists and are said to be the innovators of the movement, which flourished in the 1960's and 1970's. Minimalism is also demonstrated through architecture, sculpture and 3d objects and not just flat surfaces, Donald Judd and Dan Flavin are fine examples of this. Donald Judd completely abandoned painting and focused on sculpture or 'specific objects' (Donald Jud, The art story) as the artist called them. Judd had very similar intentions to Stella, believing that art should no longer be representational or presume to describe human emotion, and art should purely just be. Judd (Tate, 2004) was famously known for using a repertoire of three forms – boxes, stacks and progressions that he used throughout his entire career.
A particular favourite of mine is the six boxes made out of mirrors (Judd, 1974). His purpose of the six boxes artwork was to manipulate space, as well as to play with the concept of the parts within the whole that all contribute to unity and balance within the object. Dan Flavin is best known for his illuminated installations of commercial light fixtures, and flourishing with only using one single medium throughout his career. Although Dan Flavin was classified as a minimalist artist he liked to consider himself a 'maximalist' artists, and working with lighting creating a somewhat futuristic appeal, but he denied that his artworks had any kind of transcendent, symbolic aspects (The art story, 2011). My favourite artwork (Flavin, 1966) was one of his first 'barriers' work which explores ways the lights can engage with the environment, transform the exhibition space and invade the viewers space.
Dan Flavin, 1966. Greens Crossing Green (to Piet Mondrain who lacked green) [Fluorescent lamps and green fluorescent coloured light bulbs]. New York, N.Y: The Guggenheim Museum.
Donald Judd, 1974. Untitled (Six Boxes) [Brass and Mirror 101.6 x 736.6 x 101.6 cm each box]. Canberra, Australia: National Gallery of Australia.
Minimalist art is about the use and the creation of space within the environment, which is not compromised by decoration and just by finding space within where the objects live or stand. Hyena stomp is a successful artwork within the minimalist art movement. Frank Stella has successfully achieved his aim of creating an artwork that has a composition that is the same all over, rejecting any unnecessary detail and decoration on the artwork, and all of his artworks, but they still create an unusual but positive visual experience which manages to engage extremely well with the eye, that is why Frank Stella was believed to be the genius of his era.
Bibliography
Collins, J. Welchman, J. Chandler, D. Anfam, D, A. (1997). Techniques of the modern artists. NJ, USA: Chartwell books. Chilvers, E,I. (2009). Frank Stella – BBC (your paintings). Retrieved from http://www.bbc.co.uk/arts/yourpaintings/artists/frank-stella-25059 Dan Flavin, 1966. Greens Crossing Green (to Piet Mondrain who lacked green). Retrieved from http://www.guggenheim.org/new-york/collections/collection-online/artwork/1305 DiTolla, T. (2011). Dan Flavin biography – The art story. Retrieved from http://www.theartstory.org/artist-flavin-dan.htm Donald Judd, 1974. Untitled (Six Boxes). Retrieved from
http://www.artexpertswebsite.com/pages/artists/judd.php
Frank Stella, 1962. Hyena stomp. Retrieved from
http://www.tate.org.uk/art/artworks/stella-hyena-stomp-t00730 Gershman, R. (2011). Frank Stella biography – The art story. Retrieved from http://www.theartstory.org/artist-stella-frank.htm Heller, N. G. (2002). Why
a painting is like a pizza (A guide to understanding and enjoying modern art). Oxfordshire, OX: Princeton University press. Jasper Johns, 1955. Target with Four Face. Retrieved from
http://www.moma.org/collection/object.php?object_id=78393
Resenthal, N. (2004, October). Jasper Johns (born 1930). Retrieved from http://www.metmuseum.org/toah/hd/john/hd_john.htm
Rosenthal, M. (1988) .Jasper Johns (works since 1974). New York, N.Y: Thames and Hudson. Rubin, W.S. (1970). Frank Stella. New York, N.Y: New York graphic society. Temkin, A. (2010) .Abstract expressionism at the Museum of modern art. New York, N.Y: Museum of modern art. Unsal, M. (2004). Minimalist Art vs. Modernist Sensibility: A Close Reading of Michael Fried's "Art and objecthood". Retrieved from http://www.artandeducation.net/paper/minimalist-art-vs-modernist-sensibility-a-close-reading-of-michael-fried%E2%80%99s-%E2%80%9Cart-and-objecthood%E2%80%9D/ Author unknown. (2004). A repertoire of forms. Retrieved from http://www.tate.org.uk/context-comment/video/donald-judd-repertoire-forms 5imone5 (2008, August 1). Frank Stella, 1972. Retrieved 20th of May, 2013, from http://www.youtube.com/watch?v=cN_rRCfRdmQ
Related Topics