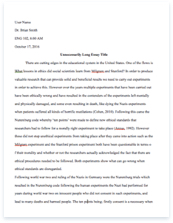 The whole doc is available only for registered users
A limited time offer! Get a custom sample essay written according to your requirements urgent 3h delivery guaranteed
Order Now
Thesis statement
Over the past decade new theories of work culture have emerged that have taken a knowledge-based view of organization structure and management. Today knowledge is considered crucial in designing the products, service lines, managing the distribution system and handling promotion and sales (Amar, 2002). As such contemporary businesses and organizations, that operate through a number of interconnected or independent departments and sections have found it essential to integrate employees in the overall business strategy (Amar, 2002. Therefore comes the need of employee empowerment whereby employees are able to understand, accumulate, create and apply knowledge and contribute towards the growth of company as well as to their individual self.
This paper shall focus on the methods and techniques used in the process of empowering employees. These methods and techniques are useful and applicable to employees across all the divisions whether its information technology, planning and strategic management, research and development or product design and operations and others. Using these strategies employees are empowered to develop insight, gain knowledge, perform better ascend up the levels in the organization's hierarchy.
Performance management
The first major step towards employees' empowerment is changing the perception of work and making the work more enjoyable. It is very important to establish a new kind of relation between employees and their job that makes the job and the roles associated with it as an reflection of employees' own interests, expectations, sense of challenge and is attuned to their sense of personal and professional accomplishment. The theory of empowerment also makes it essential to get employees responsible for establishing their own work objectives, setting goals and plan their work accordingly (Thomas, 1997, 68).
Thus an empowered work culture fulfills employees' satisfaction with the work, make them look forward to new challenges and identify workplace as a avenue of growth and development. The process that ensures that every employee is able to identify responsibilities and take them up, is called performance management and it is an important tool in the direction of employee empowerment (Thomas, 1997, 68).
The responsibility of ensuring employee empowerment through performance management rests exclusively with the managers and their understanding of this crucial tool. Performance management  involve two key functional areas that are
Establishing individual objectives and ensuring commitments: Its the work of managers to show confidence in employee and encourage them to establish their own work objectives and determine their own realistic performance parameters. These activities develop confidence in the employees in their own capability, unleash their potential at work place and internally motivate them towards developing a knowledge based, thoughtful and proactive attitude towards work (Thomas, 1997, 71).
Ensuring competency: Competency is a powerful tool in creating an empowered workforce. The rapidly evolving technology in every field of business activity, whether its production, designing, marketing or communication, has made the entire production cycle quite flexible and diverse. This rapid, ongoing and ever changing technological development requires workers with various competency skills, while ensuring that their competency levels are constantly redefined and enhanced (Sandberg, 2000,47).
Competency is also important as it is directly leads to more knowledge incentive process in production of services and production of goods. With business industry witnessing a rationalization of capital, technological renovations, decentralization processes, and customer orientation, companies have realized that employees empowerment through development of better competency in every dimension of work (Sandberg, 2000, 47).
Leadership and motivation
In the process of employees empowerment, the traditional approaches of leadership and motivation stand completely changed. The increasingly diversified portfolio of companies also create unique problems that are at times unprecedented and require an original problem solving approach that is independent from organizational hierarchy (Amar, 2002, 139). The solution can come from any level and hence today business structure require that all the employees are self motivated knowledge leaders, capable to understand the nuances of problem, take up the functional role of leader and and throw in their weight to see the issue through (ibid).
Leadership: The traditional leadership approach is that of a commander leading a battalion, demanding obedience, faith in the leader, and commitment to a cause set by some one high up in the authority. However, in the process of employees empowerment, every employee is instilled with leadership qualities to lead themselves as well encourage their colleagues for the same. There are no subordinates, and no generals, but just colleagues who all actively perform towards their own set objectives and goals (Amar, 2002, 141).
Motivation in employee empowerment. The fast pace of life, and desire of more in less time has made it difficult for managers to keep motivations going in employees who want to rise to affluence ladder quickly. While the traditional approach in keeping up the motivation is reward after performance, the process of employees empowerment stresses on the need of rewards before performance. This puts employees in a state of control, remove the uncertainty they may be feeling with the job, and they are motivated to influence events responsible for the successful outcome (Amar, 2000, 167). The concept behind rewards prior to performance is to touch the employees at their inner cognizance and inwardly motivate them to come out with their best behavior and performance.
Empowerment through participation
The theory of empowering the employees by ensuring their participation in governance and financial matters has been long present, but its benefits are being realized recently in terms of employees empowerment. Participation and delegation of rights to employees give employees a say in managing the affairs of the organization where they work, and hence they step in driver's role to increase performance and help the organization grow and develop on all scales (Muir, 2003). Employees empowerment through participation works through two major principles that are
Ownership and governance: Many companies have successfully ensured employees empowerment through quality circle programs that involve employees in decision making process at the workplace (Muir, 2003). Thus employees are free to determine the kind of tools, technologies or the workplace practice that they deem best and required for optimum performance. These programs provide frequent opportunities to employees to actively participate in creating the work structure of their organization, and creates a sense of ownership among them.
Financial participation rights: Corporate world is also working on employees empowerment through awarding financial rights to employees by permitting to acquire company's stocks (Muir, 2003). Thus employees are able to get benefited by their own innovations, commitment and hard work that drove the company to greater profits. It motivates them to ensure that work environment within the company continue to follow the best practices and company is driven towards higher growth and profit.
Reference
Amar, A.D. 2002. Managing Knowledge Workers: Unleashing Innovation and Productivity. Quorum Books. Westport, CT.
Thomas, Mark. 1997. Mastering People Management: Build a Successful Team Motivate, Empower and Lead People.  Thorogood. Place of Publication:
Sandberg, J. 2002.  Training for a Smart Workforce. (Edit )Rod Gerber,  Colin Lankshear.Routledge. London.
Muir, D. 2003. Groundings of Voice in Employee Rights.Vanderbilt Journal of Transnational Law. Volume: 36. Issue: 2.
Related Topics