Dolores Huerta-Driven to Make a Difference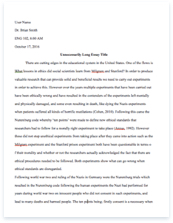 The whole doc is available only for registered users
A limited time offer! Get a custom sample essay written according to your requirements urgent 3h delivery guaranteed
Order Now
"We must use our lives to make the world a better place to live, not just to acquire things. That is what we are put on the earth for."—
Dolores Huerta
Driven to make a Difference
"We must use our lives to make the world a better place to live, not just to acquire things. That is what we are put on the earth for."—Dolores Huerta. These words are an example of the way Dolores though and why the fire within her burned so strongly. Equipped with a big heart and extraordinary organizational skills she began a fight that would lead to many changes not just on the fields but within herself for she is determined to make the world a better place.
Dolores Clara Fernandez
Dolores Clara Fernandez life begin in a small mining town located in the northern mountains of New Mexico known as Dawson, where she was born on April 10, 1930. She was the second child and only daughter of Alice Chavez Fernandez (a third-generation New Mexican) and Juan Fernandez. (Juan was born to a Mexican immigrant family in Dawson, NM) where he worked as a farmer and miner. After her parents troubled marriage ended in divorce, her mother relocated the young Dolores, at the age of three along with her sibling to Las Vegas, New Mexico, and then eventually to Stockton, California. (Huerta (n.d.))
Life in California
Supporting a family as a single mother was not easy, especially during the Depression, but Alice Chavez Fernandez managed as she worked two jobs. Working as a waitress during the day and a cannery at night. (Huerta (n.d.)) Juggling such a busy schedule she depended greatly on the help of her widowed father and family male figurer, Herculano Chavez to help care for the children. Dolores grew up quite close to her grandfather who gave her the nickname "seven tongues" because she was so talkative, a skill that would become a light in later years. (Huerta (n.d.).)
As time passed, the family's finances would take a turn for the better. Her mother began running a restaurant later purchasing a hotel, with her second husband James Richards, which Dolores and her brothers helped manage. During this time her mother had another daughter. Alice would later divorce second husband and eventually remarried Juan Silva with whom she had again, another daughter. They lived happily until Alice's death. During her childhood Dolores took violin, piano and dance lessons. She also participated in Girls Scouts until the age of 18. Academically she was a good student, even won second place in a national essay contest. (Dolores Huerta. (2020, April 9).)
Growing up Dolores was familiar with the racism that many Mexicans and Mexican American faced, especially those who were farm workers. She was even once accused by a teacher of stealing the work of another student, because they deemed her incapable of producing work of that magnitude due to her ethical origin. (Dolores Huerta. (2020, April 9))
After graduating from Stockton High School in 1947, Dolores continued her education at Stockton College which is a part of the University of the Pacific, where she earned a provisional teaching credential. During this time Dolores married husband Ralph Head and had two children Celeste and Lori, her marriage would eventually end in divorce as time went on. (Dolores Huerta. (n.d.)
Igniting the fight in an Activist
After earning her teaching degree she worked as an elementary school teacher, where she learned of the poor living condition of her students, many of them being children of farm workers. Distraught by her finding she believed she could do more for her students and their families. Subsequently, she would resigning her teaching position.
Driven to help others, she and Fred Ross started the Stockton chapter of the Community Services Organization (CSO) in 1955. CSO was a group that worked diligently to end segregation, discrimination and police brutality. It was here where she found her calling and meet husband Ventura Huerta with whom she had five more children. Though her second marriage would also come to an end, the fight in her was merely a blaze of what was to come.
Dolores Huerta
During the 1960's Dolores was quite the activist, she started the Agricultural Workers Association (AWA) in 1960, an organization that fought for workers' rights, access to public assistance, pensions, and along with ballots and driving test being provided in Spanish. (Achievements. (n.d.)) In 1962, she lobbied alongside Cesar Chavez and Gilbert Padilla, together the creation of the National Farm Workers' Association was founded thanks to Huerta's organizational and negotiating skills. (Dolores Huerta. (n.d.))
Later in 1965 the two organizations merged creating the United Farm Workers previously known as the United Workers Organizing Committee. That same year she led the Coachella Valley Grape Grower Strike, which continued for five years, their driven efforts work paid off when Dolores along with her colleagues signed a historic agreement with 26 grape growers that improved the working conditions of farm workers. During this time she was credited with the famous phrase "Si se puede" translated means "Yes we can". (Dolores Huerta. (n.d.))
Huerta also helped coordinate the 1970's national lettuce boycott which helped with the creation of the first law which initiated the recognition of farm workers to collectively organize and bargain for better wages and working conditions, an enactment of the Agricultural Labor Relations Act of 1975. (Dolores Huerta. (n.d.))
Awarded for Her Work
Dolores has received many honors which include the Eleanor Roosevelt Award for Human Rights which she received in 1998. A few years later she was awarded with the Presidential Medal of Freedom by President Barack Obama, whom she inspired and shared the popular phrase "Yes we can" which he used during his presidential campaigns.( Moreno, C. (2017, August 17)). She was inducted into the California Hall of Fame in March of 2013. She has been listed in the Lady's home journal of 100 Most Important Woman of the 20th Century, the Kern County Woman of the Year Award from the California State Legislature, The Puffin Foundation's Award for Creative Citizenship: Labor Leader Award in 1984, the Ohiti Award from the Mexican Government. (Dolores Huerta. (n.d.)) She has had a movie entitled," Dolores" which tells her journey. Dolores Huerta Day in California was declared when Governor Brown designated in in 2018 to recognize her lifelong work as civil rights activist and community organizer. (Governor Brown Declares April 10th Dolores Huerta Day in California! (n.d.)) She even founded The Dolores Huerta Foundation in 2002. It is a community benefit organization which hires organizers from low-income working class communities and trains them using grassroots organizing model. (Dolores Huerta. (n.d.))
Dolores Huerta is a strong and inspiring individual, who has continued to do extraordinary thing throughout her lifetime. She has become a successful leader because of her ability to reach and interact with individuals on a more meaningful level, this is multi-framing at its best. She incorporated all four frames in a multitude of ways. She helped restructure the farming industry by taking some of the power from its upper management and gave voice to its workers. She incorporated the human resource frame by focusing on fighting for the needs of farmworkers, first for the basic need for physical well-being and safety, which have to be satisfied first, according to Maslow's Hierarchy of Needs. (Bolman, L. G., & Deal, T. E. (2013)). She then gave them a sense of belonging and purpose leading to a strong self-esteem which lead to self-actualization and the ability to make their voices heard and fight for change. This was the political frame being born. She reminded them that they were in a position of power, even if at the bottom. She showed that together they could take control and that control was demonstrated through boycotting for what was right. The symbolic structure can be found through the meaning and inspiration behind her work, "Si se puede", or "Yes you can". She became a hero representing all for whom she fought for, a voice to be heard.
References
Huerta (n.d.). Retrieved from https://biography.yourdictionary.com/dolores-huerta

Achievements. (n.d.). Retrieved from https://doloreshuertaleader.weebly.com/achievements.html

Dolores Huerta. (n.d.). Retrieved from http://doloreshuerta.org/dolores-huerta/

Dolores Huerta. (2020, April 9). Retrieved from https://www.biography.com/activist/dolores-huerta

Governor Brown Declares April 10th Dolores Huerta Day in California! (n.d.). Retrieved from https://doloreshuerta.org/governor-jerry-brown-designates-april-10th-as-dolores-huerta-day/

Moreno, C. (2017, August 17). How Dolores Huerta Inspired Barack Obama's 'Yes We Can' Slogan. Retrieved from https://www.huffpost.com/entry/how-dolores-huerta-inspired-barack-obamas-yes-we-can-slogan_n_5994a999e4b06ef724d60506

Bolman, L. G., & Deal, T. E. (2013). Reframing organizations: artistry, choice, and leadership. San Francisco, CA: John Wiley & Sons.
Related Topics