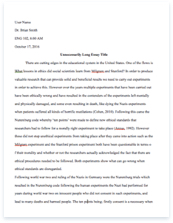 The whole doc is available only for registered users
A limited time offer! Get a custom sample essay written according to your requirements urgent 3h delivery guaranteed
Order Now
Introduction:
Voting has a characteristic of a democracy, as seen within the Constitution of South Africa. Voting allows and gives people the power to decide who they want to represent them in Government, as this body would make decisions which would be to the benefit of the country. Society, votes in order to bring about change, which would benefit the people and the country, physically, economically and socially.
This shows that civil society has the power to elect a particular person who they feel holds the particular characteristics to be a leader, from what they have seen and heard through the media. The focus of this essay aims to identify "what gives voting its democratic character" (Heywood, 2007:74) within South Africa. In addition, this essay will further explain the concepts 'Democracy', 'The Constitution', 'Parliament' and electoral systems, and its functions. Furthermore, this essay will discuss the roles of politicians and what their actions may result in, politically and personally.
What is Democracy?
Democracy is a term which derived from Ancient Greek terms 'demos', meaning people and 'kràtos', meaning strength and power. When used in sync it means that the masses or people rule (Heywood, 2007:72). Within a Democracy there is a "Constitutional government" (Heywood, 2007:318) that is obliged to participate and decide on any decisions, whereby, civil society is considered. Bureaucracy and chauvinism are not factors within a Democracy, as they only benefit who ever holds power (Heywood, 2007:383). Democracy is a term commonly used to describe a country's way of operating, where everyone is treated equally, no matter race, gender or creed, and gives civil society the right to have a say in who they want in Government.
For example, South Africa has been a democratic country since 1994, after Apartheid, which saw 'blacks' as inferior and 'whites' more superior. Furthermore, before Apartheid, South Africa had a Westminster- type of democracy which composed of a prime minister, same roles as a president and was elected by the monarchy rule, as South Africa was a colony of the British (Jonker, 2011). It can be said that Democracy is equal to egalitarianism, which seeks to bring about change and equality to those previously disadvantaged, physically, intellectually, emotionally and economically.
This intangible concept, but there are two differentiating types which help people better understand, direct democracy- which was practiced in Ancient Greece and saw Ancient Greek men make all the decisions and seen as patriarchal, to a more modern approach called a representative democracy- which sees civil society choose whom should represent them, thus giving them restricted control over any decisions brought forward or made. In addition, a representative democracy and electoral democracy work simultaneously because politicians are selected to represent a particular political organization, and civil society is given the Constitutional Right to elect whom ever they feel is capable of doing what the 'job describes'.
Elections are a form of democracy which allows civil society to determine their Government, and decisions can often be based of what they have read or heard through the media or from the political organisation's manifestos. The political organization or candidate whom receives the most votes would be the democratically elected Government (Denver, 2007:4-171). Furthermore, the political organisation with the most votes holds the majority of seats within Parliament (Heywood, 2007:272).
Electoral Systems:
Majoritarian and proportional systems are two sorts of an electoral system. A majoritarian system is a system which gives the bulk of seats in Parliament to a political organisation with the most votes in an election, but who perhaps not have the majority. On the other hand, a proportional system contrasts the above mentioned electoral system, as the numbers of seats reflect the number of votes. This can be seen within South Africa, as there is more than a single political organisation on the voting sheet, each with differing ideologies (Adams, 2012).
About voting:
Voting is a democratic right of civil society, but the Constitution states that only person's above the age of eighteen years- old are eligible to 'make their mark'. Anyone living within a Democracy is allowed to stand for a political organisation or vote, no matter race, gender, culture or creed (Marshall & Stewart, 2005:478). Within the political framework of South Africa this can be seen, as the Democratic Alliance (DA) is led by a female.
People can not be forced to vote for a particular person or political organisation, as this would be unethical and unconstitutional. The Independent Electoral Commission (IEC) is the body who oversees voting in South Africa, at all levels of Government, and sees that all operations are run smoothly and fairly, without any "gerrymandering" (Heywood, 2007:320). It was created by the Constitution, after Apartheid and had been created in 1997. The IEC was created to protect people from being intimidated when going to vote and serves to promote Democracy (Heywood, 2007:324).
South Africa's Constitution and institutions:
South Africa is a society based on enforcing equality, through mediums such as the Constitution and institutions, such as the Constitutional Court, Supreme Court and Parliament. The Constitution of South Africa entails all the rights which civil society has as humans; this is called the Bill of Rights. The Constitution also sets out the rules and functions of all institutions and the intra- relationship between the individual and the Government (Heywood, 2007:316-326). Furthermore, there is an "ombudsman" (Heywood, 2007:397) who is appointed to protect all citizens and their constitutional rights. In addition, Parliament is the main institutional House of Representatives in South Africa, and comprises of firstly, a Speaker- who controls any issues or discussions between members, and can not be biased in anyway (Heywood, 2007:238).
Secondly, members from different parties, who are known as Minister's of Parliament (MP's) – they are required to ensure that everything is done with society in mind and address certain challenges which affect society. The term of these Government officials are for a period of four years, until the next National election (Mahler, 2003:204). Prior to 1994, only 'white' people were the people who made all the decisions but due to international pressure and resistance from civil society, change was brought about. Furthermore, there is also provincial parliament's in every province which are set up to address any situations before it can be addressed by the National Government. A person who does not perform in office or do not do what they are required to can lose positions at the next election, the people is "kicking the rascals out" (Heywood, 2007:74).
Political System within South Africa and the Role of the Media: South Africa is governed on a parliamentary system, as all decisions are made and decided upon by MP's. There is an administrative, legislative and judiciary (executive) system, that oversees the decisions and running of the country's (Heywood, 2007:358). It should be noted that the courts do not have any say about any legislative decisions, but they only read the laws of the country out in court. The active president of South Africa is Jacob Zuma, who is also the leader of the African National Congress (ANC).
His role as president of the country is to make decisions, with the help of his Cabinet of Minister's, and needs to show characteristics of being altruism and not be biased (Heywood, 2007:238). Being altruism means that a person should consider the welfare of others, whether for self- enrichment or not. He hold's power of office because he is the leader, and thus represents the ANC. The ANC holds the majority of seats within Parliament, meaning that they have the majority power to agree or not to any issues raised.
There are various types of elections: National, Local and Municipal elections, with the National elections being held every four years. In addition, the president, his Cabinet of Minister's and other state officials should act appropriately, socially and in their working environment, and keep a positive image within the media. They should also be charismatic, in order to show society that they are ordinary people (Heywood, 2007:221). Having power means being able to be accountable for any actions, that would reflect badly on the political organisation (Heywood, 2007:418). Within a democratic country the Government should be anthropocentric, thus making the needs of civil society important. Civil society often votes for a particular party because of association.
The media is also another factor of "information" (Heywood, 2007:237) which can influence the way in which people make their decisions, as media in South Africa is not censored thus allowing for the any forms of communications to inform civil society of anything to do with the Government, such as corruption (Heywood, 2007:389). Civil society seeks a better life for this is why they vote, in order to bring about change to their lives, which political organisations promise to address if appointed. Furthermore, if a Government were to make any negative decisions it would impact on the gross domestic product (GDP) of the country in the long- run, which would see the increase in taxes which is payable by civil society.
Conclusion:
In light of the above mentioned information, one can see what is expected within a democratic country and what people, politicians and civil society are allowed to do. This essay also discussed and defined the relationship between 'democracy' and 'voting'. In addition civil society votes to decide their Government, through the form of electoral systems, which shows the democratic character of voting. The media may also affect the way in which people make their decisions, as it serves as a medium to inform the public of the actions of Government. Therefore, it can be argued that civil society has a say in who they want in Government, thus it can be said that voting is their Constitutional Right, which allows for a democracy to flourish and be sustained.
Related Topics