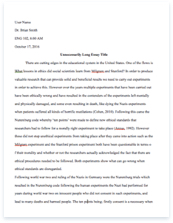 The whole doc is available only for registered users
A limited time offer! Get a custom sample essay written according to your requirements urgent 3h delivery guaranteed
Order Now
Deliberative democracy is a relatively new concept, having been first introduced by Bessette in 1980. This makes it somewhat more relevant in today's society than some of the other models of democracy. As stated before, a deliberative model is one which can be described as a 'discursive democracy'. To be discursive is to "proceed to a conclusion through reason rather than intuition', therefore here, the publics opinions and views is an integral part of the law making process. As with deliberative democracy being all about the people's opinion, this places emphasis on the fact that there can be no fixed opinion.
Both parties must therefore convince the other that there view is correct. Deliberative democracy can be seen in practise on a daily basis in the UK, when the Government and the opposition engage in debates where they take the opportunity to try and convince the other side that they are the correct party. What is apparent in this model is that both representative and direct models of democracy are used here. As we elect M.P's on their mandate, they are therefore our chosen representative and make decisions on our behave. On the opposite end of the scale, the UK can participate in a referendum, which is a direct method of democracy in which the people either reject or accept a proposal.
Although this is a rarity in the UK, as it tends to undermine the power of Parliament. As with anything, there are aspects which are considered beneficial in comparison with other models of democracy. Particularly the view that deliberative democracy meets the needs of many as opposed to just a few. People can therefore see the bigger picture and this inevitably enables them to make an informed decision about what society needs as a whole, instead of what the individual needs. To consider the wider opinions will give the public a much better knowledge and understanding of the issues and this ultimately means the decisions reached in the end up are for the best for the majority. One of the major short-comings of this model is that of accessibility.
As with anything, it often proves more difficult to do things on a larger scale in comparison to smaller scale, henceforth trying to provide a large section of the community's views is often going to prove extremely difficult to achieve. However I do feel that this will improve within time, as society moves on technology wise, this problem will eventually be non-existent. Despite deliberative democracy trying to represent the views of many by working through reason instead of intuition, often the problem exists that there are different levels of competence within these debates and this will inevitably lead to the 'better informed' persons opinions being a success.
Despite the few disadvantages of this model, on a whole it offers the most legitimate form of democracy in today's society. The people's opinion as a whole should be the most important opinion, they should be given the opportunity to live in a society in which they are able to make the decisions based on what's best for the community, with deliberative democracy, and this is possible.
This model has a unique feature in that "It differs from traditional democratic theory in that deliberation, not voting, is the primary source of a law's legitimacy." To deliberate is to gain knowledge and insight, henceforth making the right decision is more likely, which will result in a prosperous and content society.
•http://en.wikipedia.org/wiki/Deliberative_democracy
•Held, D. (1996) Models of Democracy. 2nd edn. California. Stanford University Press.
——————————————–
[ 1 ]. Held, David. Models of Democracy. Cambridge: Polity, 2006. Page 237 2 Held, David. Models of Democracy. Cambridge: Polity, 2006. Page 238 [ 2 ]. Held, David. Models of Democracy. Cambridge: Polity, 2006. Page 237 Held, David. Models of Democracy. Cambridge: Polity, 2006. Page 238
Related Topics