Comparison between Article of Association and Memorandum of association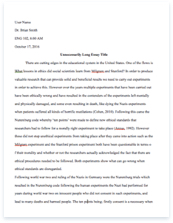 The whole doc is available only for registered users
A limited time offer! Get a custom sample essay written according to your requirements urgent 3h delivery guaranteed
Order Now
The Memorandum of Association is the constitution of the company and provides the foundation on which its structure is built. It is the principal document of the company and no company can be registered without the memorandum of association. It defines the scope of the company's activities as well as its relation with the outside world.
According to Lord Macmillan, "The purpose of the memorandum is to enable the shareholder, creditors and those who deal with the company to know what is permitted range of enterprise." The main purpose of the memorandum is to explain the scope of activities of the company. The prospective shareholders know the areas where company will invest their money and the risk they are taking in investing the money. The outsiders will understand the limits of the working of the company and their dealings with it should remain within the prescribed scope.
Importance of Memorandum-
Memorandum is the fundamental document of a company which contain conditions upon which the company is incorporated. This document is important for the following reasons. Memorandum defines the limitations on the powers of the company established under the Act. The whole structure of the company is built upon memorandum. It explains the scope of activities of the company. The investment knows where their money will be spent and outsiders also know the nature of activities the company is authorized to take up. It is a basic document of the company with regard to its constitution, a Charter of the company which sets out its written goals.
The Articles of Association of a company or simply the Articles contains rules and regulations, which govern the internal management of the Company. The Article of Association is subordinate to the Memorandum. Therefore, any provisions of the Articles which go against or beyond the provisions of Memorandum are null and void. The Articles of a company contains the organization and its control, issue of shares, voting rights of different classes of shareholders, Director's powers, the appointment of directors, the director's meetings, the quorum and percentage of vote, transferability of shares, the dividend policy, winding up, etc. The Articles is binding not only on the existing members, but also on the future members who may join in future. The Article binds the company and its members as soon as they sign the document, as it is a contract between the company and its members. Just like a Company has certain obligations towards the members, so also members have certain rights and duties to perform towards the company for smooth functioning of the company.
Related Topics