We Try to Be Honest in our Feelings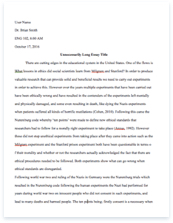 The whole doc is available only for registered users
Pages: 3
Word count: 655
Category: Bravery
A limited time offer! Get a custom sample essay written according to your requirements urgent 3h delivery guaranteed
Order Now
In Divergent, there are plenty of secondary characters to talk about, but I want to focus particularly on Christina. Christina is described to have dark brown jaw-length hair, which compliments her dark skin and eyes. Originally, Christina is from Candor, a faction based on honesty. As she puts it, 'We try to be pretty honest about our feelings in Candor' (page 94). As she enters a new phase in her life, Christina meets and befriends Tris, and they become very close. Christina proves to be a wonderful friend, especially when she helps take care of Tris after a rough brawl in training. This act of selflessness prompts Tris to think, 'Maybe there is some Abnegation in everyone" (page 120). Even though Tris and Christina are close, Christina also is romantically involved with Will.
While Christina is beneficial as a friend to Tris, she is a clear example of a foil for Tris, as well. Growing up, Tris and Christina had different experiences. An example that I can't help but ignore is, when Christina gave Tris a makeover, because [she] did not get to experience that as a young girl. I'm sure it could be aggravating for both of them, since they have different interests as well: Christina who prefers guns and makeup, and Tris who prefers guns, more guns, and not caring about her appearance as much as her friend. Christina is the stereotypical type of girl that you will see in most YA novels. Despite this difference, Christina is witty, brave and tough. An example being the scene where she dangles over the edge of the Chasm to prove her bravery to Eric, as a punishment for tapping out of a fight. This pair of friends may have been raised on opposite sides of the spectrum, but they share two very important things: thoughts and emotions. They relate and understand each other, since neither of them were originally from Dauntless, or how they hold their secrets close to them like treasures, they aren't ready to unveil. When Christina says that 'I try to be honest, but some things you just don't want people to know,' (page 371). We know that Tris agrees with that testament, since we know her biggest secret.
While we know that Divergent is centered around Tris, Christina has her fair share of conflicts. Primarily, man vs. man, man vs. self and man vs. society. The first conflict is man vs. man, during the first set of Dauntless initiation, Christina is set to fight a girl much stronger, and larger girl. She taps out, and the test of bravery I had mentioned before was her punishment. What is amazing in that situation, she hung their for five minutes, despite being injured and tired. The very next day, she is put against Will, and she loses to him as well. This next conflict is an example of a man vs. self, and a acknowledgment to her character. Later in dauntless training, the initiates play capture the flag, and Four, a mentor for the initiates, puts Christina on his team. Eager to please Four, Christina ruins Tris' calculated plan to capture the flag, and narrowly misses Tris beating her up for the flag. Later, Christina shows remorse, and apologizes to Tris for not going with her plan. Lastly, we have a man vs. society conflict. This conflict is arguably the most important conflict that Christina faces in the book. Christina, not being divergent, is stricken by the Erudite simulation that turns the Dauntless into mindless soldiers set to destroy the Abnegation. Christina only snaps out of it when Tris and Four manage to shut down the simulation. With that being said, Christina may be a secondary character, but she faces some fallbacks and challenges just like the protagonist. This makes her an extremely relatable character, and another like-minded role model for young adults of today, and of the future. 
Related Topics