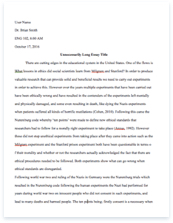 The whole doc is available only for registered users
Pages: 8
Word count: 1965
Category: Parks
A limited time offer! Get a custom sample essay written according to your requirements urgent 3h delivery guaranteed
Order Now
Change from hunting-gathering lifestyle to Agrarian society forced people to learn how to live in closer proximity with others, this development gave birth to public and private space. This essay will be focusing on Manhattan's Central Park, a well documented public space with more than 25 million visitors each year from world wide.
New York City's Central Park is the first and most visited urban landscaped park in the United States and one of the most famous in the world (thanks to television shows and movies). The 843-acre of green oasis covers about 6 percent of Manhattan Island which also has the distinction of being the nation's first major metropolitan park built specifically for the enjoyment of the entire community. Designed in 1857 by Frederick Law Olmsted and his partner Calvert Vaux, the sites landscape was innovatively and artfully painted with sweeping meadows, lush woodlands, pristine lakes, and secluded ponds to pertain that natural appearance that can easily fool even the most skilled unsuspecting visitors. To fulfill the goal of creating an oasis for the public Olmsted and Vaux's design plan had to compete with leading urban public spaces of its era, like London's Hyde Park and Paris's Jardin des Tuileries. 'The purpose was to refute the European view that Americans lacked a sense of civic duty and appreciation for cultural refinement and instead possessed an unhealthy and individualistic materialism that precluded interest in the common good' (Waxman. 1994)
Olmsted and Vaux combined there interest in 'rural life with a sense of democratic idealism to create a new kind of civil engineering that synthesized function and beauty' (lbid). There vision for Central Park proved to be extremely time consuming with 'topsoil imported from Long Island and New Jersey' (Slavicek.2009) not to mention expensive "The city of New York had only been able to afford the huge mid- Manhattan plot in the first place because the tract's rocky, swampy, and uneven terrain had kept its price per acre relatively low" (lbid) even so it ultimately cost the city $15 million which is roundabout $250 million today.
Central parks has many physical and programmatic features such as several natural-seeming lakes and ponds, two ice-skating rinks, an outdoor amphitheater which hosts the Shakespeare in the Park summer festival, extensive walking tracks, the Central Park Conservatory Garden, the Central Park Zoo a wildlife sanctuary, a large area of natural woods, a 106 acre billion gallon reservoir and grassy areas used for informal or team sports or set aside as quiet areas, as well as enclosed playgrounds for children. 'Central Park is bordered on the north by West 110th Street, on the south by West 59th Street, on the west by Central Park West, and on the east by Fifth Avenue which retains its name along the eastern border'(Unknown. 2008). The area surrounding the park is known for its impressive real estate and its dedication to ECO friendly environment 'automobile is banned around the perimeter of the park on weekends after 7:00 p.m.' (lbid). In additional the park is populated with joggers, bicyclists and inline skaters, as means of traveling after 7:00 p.m. These features have contributed in many ways in making this public space a success, and fulfilling Olmsted and Vaux's vision.
Most tourists describe central park has a piece of heaven in the middle of madness but after 150 yards in you will feel like your entirely out of the City and into the woods, full of civil and diverse mix of people out with there kids. Every season has its central perks, especial summer with its many outdoor events and festivals like concerts and shows in the Shakespeare Gardens from buggy rides to (rental) bike rides to horse riding not to mention those stunning picture worthy statues that seem to come alive with summers ray. It's also well supplied with food stands and streets artist who are eager to please you with there skills by capturing that grand moment that's fixed in time.
Central park wasn't just a set and go project, "When the crusade for a large park in New York began in the mid-1800s, the city contained barely 100 acres of public green space. In their quest for a "pleasant" place in which to walk or ride, many New Yorkers were reduced to visiting nearby rural cemeteries. Green- Wood Cemetery in Brooklyn was by far favorite destination for thousands of nature- starved Manhattan families" (Slavicek.2009). The New Yorkers high society egos were badly bruised they wanted to create a park in the style of European public grounds and the poor yarned for a public space outside the noise and frantic pace of city life to share different aspects of social life, that place where all social classes could play and enjoy nature equally. The two early park crusaders: William Bryant and Andrew Downing had to launch a campaign to convince there Fellow New York's that they needed a grand park of there own. Bryant became frustrated because he wanted New York's to follow the examples of Birkenhead Park near heavily industrialized Liverpool in England.
'Designed by Sir Joseph Paxton Birkenhead Park was the first publicly funded urban park in the world, and it was specially created by the British government in 1847 to meet the recreational needs of local workers' (Slavicek.2009). Olmstead visited Birkenhead Park in Liverpool while touring Britain in 1850; it was a visit that proved influential in making central Park. Bryant not being the only one who shared Paxton's passion for nature and health for his people, Downing also expected that a grand public park would be a source of cultural enlightenment and moral uplift offering its visitors and New York City's half million inhabitants the refining influence of intellectual and moral culture, in a more civilized manor to bring different social classes together. 'After years of debate over the location, the park's construction finally began in 1857, based on the winner of a park design contest, the "Greensward Plan," of Frederick Law Olmsted' (Waxman. 1994).
The vision was to keep architectural structures to a minimum only four buildings existed in the original plans for the park and the design and building material of the bridges were chosen to assure that they were integrated as naturally as possible into their surrounding landscapes giving it a more untamed appearance. In the winter of 1858, the park's first area was opened to the public but after a decade or so of the park's completion it became clear for whom it was built. Having the park located way too far at the time for the city's working class to walk to and too expensive to get a train, the park remained the playground of the wealthy 'the afternoons saw the park's paths crowded with the luxurious carriages that were the status symbol of the day' (Waxman. 1994) resulting in only a fraction of the working class visiting the park.
In 1926 the first playground was complete and proved to be a success despite opposition by conservationists, it was used mostly by the children of middle and working class parents and after 14 years 20 more were built under the direction of parks commissioner Robert Moses. "As the park became less and less an elite oasis and escape, and was shaped more and more by the needs of the growing population of New York City" (lbid), it evolved into our today's culture and an escape not just from the noise and frantic pace of city life but also from our computers, faxes, television and communication networks.
There's probably nothing I have said that hasn't already been said about central park. It's famous, from woody Allen movies to Beatles songs to Seinfeld, to Nas concerts this is how well it's commercialized. The media has had a massive impact on Central park, since 1908 over 250 films (not to mansion TV shows) have shot scenes in Central Park, making it the most filmed Public Park in the world. The iconic park has been used as a backdrop from love scenes (such as 1908 'Romeo and Juliet' the first film ever shot in the park) to car chases, song-and-dance teen flicks and even monsters rampaging through the park. With social life now being shaped by the media, social relationships and the nature of social reality in contemporary society is rapidly changing.
The impact of media on society particular reference to its effect on young people and the ways in which it has changed moral concepts, attitudes and processes of perception has resulted on how, where and why we spend our time in our social groups/life. Meaning how the park is perceived now isn't how it was back then. And now "As the distinction between the online world and the offline world blurs, so will the distinction between online culture and offline culture" (Greg. 2010) giving us a whole new perception and meaning of public life.
Even with its sublime beauty central park still has a few skeletons in its 843-acre closet, a hidden reputation for violence. Comedians Joke about it, politicians complain about it, out-of-towners fear it and police say its exaggerated but go a few years back and central park was a brutal place to be from dusk till dawn. As crime started escalating in the 1960s to 1990s they were more and more reports of people getting randomly robbed, raped or even in some cases murdered but after the 1989s Jogger case the parks supposedly undeserved reputation was brought to light.
They were no pattern to the attacks and it was also impossible to calculate how safe the park is because nobody lives there, this issue proved to be difficult and challenging for the police that they were unable to make any arrests "Police describe the department's Central Park precinct as an island of relative safety in a sea of murder, burglary and auto theft" (lbid).They were areas in the park that were safer than others, but were still in the same park. This means it all came down to the Central Parks Department. From my perspective the failure to alert night bystanders and morning joggers by display warning signs came from the Parks Department and the local newspaper for failing to publish and bringing these issues to light "A female jogger was approached near the scene of the latest rape. The woman…… was asked whether she felt less secure after the attack last weekend, [and she replied by asking] "What happened?" (Hampson.1994).
The creators of the park never intended for it to be used after dark, lights were not included in there original plan. It's hard to imagine that Olmsted and Vaux could have foreseen the impact the Park has had on so many people. All things considered the beauty and Serenity of the park overshadows its less attractive dark side. For me Central Park has been and always would be a glimpse of what man can archive alongside nature. With the famous word of Horace Greeley upon seeing it 'It's good that they left it alone".
Bibliography
Books
Slavicek, L (2009) New York City's Central Park (Building America: Then and Now) New York: Chelsea House Publications
Calvino, I (1972) Invisible cities, Pan-picador
Websites
Greg. (2010) How Social Media Changes the Nature of Relationships http://onthespiral.com/how-does-media-changes-the-nature-of-re (Accessed on:
24.04.2011)
Hampson, R. (1994) New York City's Central Park Living Up To Its Reputation For Violence In: The Seattle Times [Online] http://community.seattletimes.nwsource.com/archive/?date=19941023&slug=1937426 (Accessed on: 27.04.2011)
Laurin, D. (2006) New York City's Central Park: Beautiful & Kind. http://www.beautyofnyc.org/central_park_web_partIII.pdf (Accessed on: 18.04.2011)
Unknown. (2008) http://www.wikimapia.org/1427/central-park (Accessed on: 14.04.2011)
Waxman, S. (1994) The History of Central Park http://www.ny.com/articles/centralpark.html (Accessed on: 24.04.2011)
Online images
Figure1. Javed-Sultan (org) (2011) New York Central Park cool picture [Photograph] http://javed-sultan.blogspot.com/2011/03/new-york-central-park-cool-picture.html
Related Topics