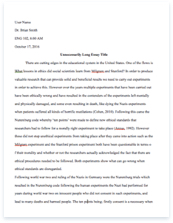 The whole doc is available only for registered users
A limited time offer! Get a custom sample essay written according to your requirements urgent 3h delivery guaranteed
Order Now
People
BAA is committed to inspiring people to excel through demonstrating the highest levels of personal performance, clear leadership and recognition of significant achievement. They aim to create an innovate environment which encourages teamwork, sharing and learning, and open communications, and which produces measurable performance improvement. They are also committed to providing a healthy and safe working environment, and to giving safety and security the highest priority at all times.
Recruitment
BAA adapt a rigorous recruitment and selection process to ensure that successful applicants thrive within the organisation. This process will vary depending on the position, but will usually include the completion of an application form and a selection interview. For graduate recruitment the process also includes assessment centres and psychometric testing.
A number of different skills are required for the different positions to which they recruit. In general terms, they look for motivated, enthusiastic individuals who will thrive in a continually changing environment.
Motivation of employees
BAA motivate employees in a number of ways, examples of which include giving staff the opportunity to develop their skills through training and development programmes. They operate a policy of internal promotion. Staff vacancies are advertised internally first, to ensure that individuals within the company are given the opportunity to develop and gain experience in different parts of the organisation.
Enterprise
BAA is currently embarking on a significant change programme to drive increased business effectiveness through use of technology. They are developing computerised systems to create a technical environment, enabling the business to achieve greater efficiencies, as well as redesigning their processes and organisation structures to minimise cost and maximise their service to customers. This constitutes a major change in working practices. As with any change management programme there will be some redeployment and retraining. Enterprise will deliver better management data including baseline human resources figures, from which it is intended to report future progress. It will also help individual employees to take charge of their own careers and free people from some administrative tasks.
Training
BAA has numerous training programmes and is currently creating an umbrella for all work-related training and development in the model of a virtual university, where the ability to learn will be flexible and accessible. The model will be a virtual one in that no one place will be regarded as the learning centre. Learning will take place in all parts of the organisation at all times.
Scottish Airports is a gold patron of Young Enterprise Scotland and each airport is actively involved in supporting local Young Enterprise events. Secondary school pupils gain experience of running real companies. BAA managers develop their business communication and leadership skills by coaching and mentoring the young people.
Glasgow's engineering department sets a technology challenge each year for the Young Engineers Clubs in Scotland. This year the challenge was a runway lighting problem, which encouraged the young engineers to exercise their ingenuity in a real engineering environment.
At Heathrow, a Union Learning Fund (ULF) project for employees has been successful in raising awareness of the benefits of enhancing basic key skills. The ULF fund was used for an adult education programme in literacy and numeracy aimed at the City & Guilds 9282 course. Partners in the project were Heathrow Airport, the TGWU, AEEU, PCS, TUC Bargaining for Skills London, North East London and Kingston colleges. As a result of the project, perceived as a model of excellence, The Basic Skills Agency is to use Heathrow as a backdrop to launch its new employer-based initiative on the development of basic skills within the workforce.
BAA pension and share schemes
Over 95% of permanent airport business employees are members of the BAA pension scheme, which has 7,000 active members and 5,500 pensioners. The trustees of the scheme include employees, pensioners and an independent trustee. BAA's commitment to helping people to give of their best means they must encourage professional development and lifelong learning.
BAA is committed to maintaining a strong relationship with retired employees. All pensioners have benefited from annual retirement payments in line with the retail price index. The pensioners run contact clubs to network, keep in touch with former colleagues and discuss various issues. The company organises six annual reunions each year. In keeping with BAA's encouragement and facilitation of lifelong learning, three-day pre-retirement courses are held for retirees and their partners.
BAA continues to run Save As You Earn (SAYE) schemes, and some 63% of eligible employees applied for SAYE options under the 1999 annual offer. 40% of applicants opted for three-year and 60% for five-year savings contracts. The average monthly saving committed by staff under the 1999 offer was 90. Over 1,500 employees applied for monthly savings of 100 or more, representing 17% of the take-up.
BAA also runs a successful Give As You Earn scheme, encouraging employees to make charitable contributions by matching them from company funds.
Ensuring competitive rewards
BAA continues to monitor its pay in relation to the marketplace. The performance related elements of the total remuneration package, in the form of annual bonus schemes, are being continually developed to ensure that employees' objectives are aligned with wider stakeholder objectives.
Equal Opportunities policy
For BAA to achieve its mission, to be the most successful airport company in the world, they must realise the full potential of all their employees and ensure that they are a "preferred" employer within their communities.
Everyone has a part to play in ensuring BAA achieve equality of opportunity. BAA believe that a positive attitude towards equality and diversity is right for their Company, BAA employees, BAA customers and BAA business partners/suppliers. This means that BAA must encourage all their employees to welcome diversity and respect each person's individuality.
By valuing their diverse workforce, BAA will enhance their creativity, their ability to adapt to change and increase their performance. This will improve their competitive advantage.
BAA's Policy
Unfortunately, it is a fact of life that discrimination exists in our society. This is why BAA has taken the time to develop an Equal Opportunities Policy to eliminate such behaviour in their company.
BAA are committed to equal opportunities and oppose any form of direct or indirect discrimination, harassment or bullying of employees or job applicants on the grounds of: sex; ethnic or national origin, race, nationality, class, colour, sexual orientation, transsexuals, disability, marital or family status, religious beliefs, employment status; membership or non-membership of a trade union; HIV status or any other unjustifiable condition.
This policy applies to all aspects of employment including: recruitment & selection, promotion, training, placement, reward and recognition, transfer, redundancy, dismissal, grievance and disciplinary procedure.
It is important for all employees to understand that breaches of this policy may constitute serious misconduct liable to disciplinary action which may include summary dismissal.
To achieve this BAA will:
* Create an environment where all individuals feel valued and want to work for BAA Airports.
* Enable all employees to maximise their performance and fulfil their potential at BAA.
* Ensure all our policies and procedures on how we manage employees are not unfairly discriminating.
* Utilise training and awareness programmes, w here appropriate to ensure we achieve equality of opportunity.
* Ensure that employees and job applicants are interviewed, selected and appointed on the basis of merit, using objective and justifiable criteria. Our selection process will be monitored to ensure fairness.
* Give full and fair consideration to applications for employment and work experience by people with disabilities, based on the assessment of their abilities rather than disabilities and consider adaptations to provide facilities for people with disabilities, as far as reasonably practicable.
* Endeavour to ensure continued employment for any member of staff who becomes disabled. The aim will be to retain staff in their existing job or where reasonably practicable, in an alternative of equivalent pay and conditions.
* Provide flexible working arrangements where operationally practicable.
* To protect all employees with a Bullying & Harassment Policy.
* Regularly monitor and analyse the composition of the workforce in order to assess the application / effectiveness of the policy and highlight areas to be addressed.
BAA employees will:
* Treat colleagues fairly all the time.
* Think about the support you give to your colleagues and staff.
* Think how your behaviour and language may affect others.
* Check your understanding of Equal Opportunities including its importance and benefits.
* Ensure we are presented, internally and externally, as a Company with firm commitment to equality for all employees and customers.
* Ensure you have a Personal Development Plan (PDP) in order that you can maximise your performance and potential.
In addition managers will:
* Demonstrate personal commitment to equality, role modelling where appropriate, and make particular efforts to ensure that employees are managed fairly and objectively.
* Promote equal opportunity awareness through appropriate meetings and training.
* Take all practical steps to attract employees in proportion to the relevant labour market, for example, ethnic groups.
* Investigate and take appropriate action regarding any claims of discrimination, victimisation and harassment.
* Encourage the introduction of flexible working arrangements, where practicable.
All employees are invited to contribute, improve and comment on our policy by contacting their manager or human resources department.
BAA AIRPORT RETAIL
Airport retail is the development, letting, management and marketing of all commercial activity targeted at travelling passengers, meeters and greaters, visitors and staff. This is a core activity at all of BAA's seven airports in the UK and nine internationally. Key sectors in this business include shops, restaurants and bars, bureaux de change, car rental, car parking and advertising.
World Duty Free is BAA's specialist travel retail subsidiary. It is a direct retailer with core skills in buying and selling wines and spirits; tobacco; perfume and cosmetics; and selected luxury gifts. World Duty Free trades as the duty-free operator at BAA's UK airports; at more than 20 other airport terminals, principally in the USA, at 88 stores along the US border with Canada and Mexico, and at the Folkestone and Calais terminals of Eurotunnel.
BAA pioneered the concept that modern airports must be strong both operationally and commercially, and the company remains the world's leading developer and manager of commercial services at airports. At BAA they define retail in its broadest sense, to include all shops, food and drink, car rental and car parking, bureaux de change and advertising. BAA airport retailing gives customers exactly what they want – the world's highest standards of value, quality and choice. By insisting on these standards, and by creating attractive environments which epitomise the spirit of travel, BAA believe they have made BAA airports among the best places in the world to shop, eat and relax. BAA airports showcase the top brand names in fragrances, fashion, wines and spirits, jewellery, leather goods, toys, electronics and many other services that appeal to the lifestyles and aspirations of the travelling public.
By offering customers what they want, BAA can maximise commercial returns, making it possible to keep airlines' charges low and invest in airport infrastructure, It is no accident that the UK is the only country in the world where major airport infrastructure can be provided at no cost to the tax-payer.
In the event, the initial effect on airport sales was at the bottom end of BAA's predictions. Research showed widespread confusion among passengers about the new regime. Many believed that perfume was affected in the same way as liquor and tobacco. And many were confused about the precise composition for customs purposes of the EU, especially with regard to EU territories, such as the Canary Islands, that do not fall within the customs union.
BAA airport shops continue to offer products (with the exception of certain low-price brands of liquor and cigarettes) to EU passengers at duty and tax-free prices, sharing the cost of paying duty and VAT with retailers and suppliers in order to maintain an attractive value proposition. In the short-term, BAA communicated this proposition to customers through a vigorous marketing campaign. BAA stressed that passengers travelling outside the EU would see no change whatsoever. BAA introduced a perfume price promise, guaranteeing lowest prices and offering 40% off high Street prices. BAA zoned products in the duty-free shops to give a clear message to passengers about what products they could buy. BAA reduced and simplified the number of messages at the airports, including leafleting at check-in to provide destination-specific purchasing information, an advertorial campaign across a wide range of publications, and an airport tabloid newspaper.
For the longer-term, BAA have taken a number of measures designed to increase the size of their market. BAA are extending to all their UK airports the concept of combined domestic and international departure lounges, so that domestic UK travellers have access for the first time to a wide range of products at tax-free prices. Domestic passengers gained access to these lounges during the year at Gatwick North and South Terminals, Stansted and Edinburgh. BAA have introduced shopping collection points in all their UK terminals so that, again for the first time, intra-EU passengers can buy on their way out of the UK and collect the goods when they return. And BAA have opened their first airside shops for arriving passengers at Gatwick South Terminal and Heathrow Terminal 1, with plans for similar shops at other terminals. BAA had already set in motion, before abolition, plans to add 15% or 14,90Cm2 (160,000 sq ft) to our retail space. Major extensions to Heathrow Terminal 3 and Gatwick South Terminal opened in the second half of the year.
Retail space
Over the past year BAA added 4,000 m2 (43,000 sq ft) of space, all let at record levels income per foot for those locations. These include the first phase of their programme to open a further 14,900 m2 (160,000 sq ft) between 1999 and 2003. This will add 3,700 m (40,000 sq ft) at Heathrow Terminal 3, 2,800 m2 (30,000 sq ft) at Gatwick South Terminal, 3,700 m2 (40,000 sq ft) at North Terminal, 2,800 m2 (30,000 sq ft) at Stansted, and 1,15Cm2 (12,500 sq ft) at Edinburgh. Plans for further developments at Heathrow Terminals and 4 are in early concept development to deliver up to 7,500 m2 (80,000 sq ft) by 2003.
Car parking
Additional space, operators and services have been introduced across our airports. New space, including substantial long-term capacity at Stansted; new services, including the Park 1 business park at Heathrow; and new contracts have contributed to a 13.1% increase in car park income to 105 million (f93 million).
Advertising
BAA's advertising management has continued to show strong growth with an increase in revenue of 10.6% to 24.1 million (f21.8 million). Their advertising contractor, Sky Sites, was acquired by JC Decaux in May 1999 and they re-tendered the contract to all major interested parties. The contract was awarded to JC Decaux in February (to take effect from 1 April 2000) and should help maintain the significant upward trend seen over the last three years. BAA have also finalised the first stage of a new and innovative sponsorship contract for HSBC to customise the interiors and exteriors of jetties at our south-east airports in conjunction with the London Tourist Board.
BAA PROPERTY
BAA owns almost 3,000,000 m~ (30,000,000 sq ft) of non-retail property in and around the airports, providing accommodation for more than 900 organisations. The company's portfolio of investment property was worth [2,361 million ([2,400 million) at 31 March 2001. BAA's property and operational facilities earned revenue of [319 million ([269 million).
BAA's property interests are organised in two divisions. The airport division focuses on the management and development of airport operational facilities. BAA Lynton is a specialist airport-related property development business. The two divisions work together at each of our airports to ensure that the needs of our customers and business partners are met. BAA continue to base their business on the Property Challenge, a pioneering programme that treats tenants as valued customers and aims to provide:
* Hospitality and quality – high standards and fast responses.
* Value for money competitive pricing and a wide range of products and services.
* Choice of accommodation and flexibility of tenure.
Airport property
Airport property generating rental income for BAA includes terminals and supporting offices, airside support accommodation, airline lounges, business centres, cargo warehouses, check-in desks, ground handling accommodation, fuel facilities, crew reporting centres, utilities and aircraft hangars. By providing a wide range of accommodation, BAA is able to fulfil the diverse requirements of the many businesses and other organisations at the airports.
BAA Lynton
BAA Lynton aims to be the world's leading developer of office, warehouse and hotel facilities at and around airports. The company's strategy is to develop and trade properties and to manage its assets in order to enhance the parent company's earnings and cash flow, without requiring significant long-term capital investment from BAA.
In 1999/2000, BAA Lynton developed over 33,000 m2 (355,200 sq ft) of space with an end value of 45 million. BAA are planning to begin development in the current year of a further 78,000 m2 (839,500 sq ft) of warehouse and office space, as well as 600 hotel bedrooms, with an expected end value of over 260 million. BAA Lynton made an operating profit of 40 million (f37 million) on revenue of 81 million (f45 million). The disposal of non-airport-related property was completed by the end of the year, realising cash of 143 million (f46 million) and a profit of 38 million (9 million).
Airport Hotels Partnership
BAA Lynton's most innovative project this year was the establishment of a unique 200 million Airport Hotels Partnership, completed in March. The partnership will have a minimum life of ten years, with options to extend it to a maximum of 20 years. We have transferred eight hotels to the partnership: the Hilton Hotels at Heathrow, Gatwick and Stansted, Le Meridien at Gatwick, the Renaissance Hotels at Heathrow and Gatwick, the Travel Inn at Gatwick and Hilton (formerly Stakis) at Edinburgh. Thus the portfolio contains some of the highest occupancy hotels in Europe and many of these also have outstanding meeting and conference businesses. Four investors have joined BAA in the partnership: Scottish Widows, the Coal Schemes, Shell Pension Fund and an overseas investor, who have between them invested a total of 89 million into the fund. BAA retains 10 million or a 10.2% share. The fund has also secured 98.3 million of financing from the Royal Bank of Scotland Group. The transaction produced a net cash inflow for BAA of 194 million and a profit of 46 million.
The Airport Hotels Partnership enables BAA to realise the value of high performing assets, which are outside BAA's core regulated airport asset base but share the natural growth qualities of the airport environment. BAA Lynton has created a new IMRO registered company, Lynton Hotels Investment Management Limited, to undertake the fund management role. The partnership will benefit from BAA Lynton's airport-related property development expertise and from its ability to develop further hotel sites at BAA airports. Such developments could include, for example, new hotels at Stansted and Glasgow. The partnership may also seek opportunities beyond BAA airports.
BAA WORLDWIDE AIRPORTS
BAA is the largest global airport operator, with seven airports owned and operated in the UK, and management of airport operations or retail at eight airports outside the UK. The company is willing and able to carry out total airport management contracts, providing the investment, expertise and resources to develop and manage the airport as a whole, including both commercial facilities and operational functions. Airport contracts are designed to suit the needs of individual airport owners. BAA currently operates airport contracts around the world using a range of contractual arrangements, but normally involving a long-term contract and a master retail developer and management role. We are the first company to be honoured with an award from the International Air Transport Association (IATA), which represents the world's airlines. Giving BAA the Partnership for Productivity award, IATA ranked us above our competitors for controlling infrastructure costs while providing airlines with quality of service and value for money. BAA's revenue from international airports was 57 million (48 million), making an operating profit of 8 million (6 million).
BAA currently operates at four US airports:
Pittsburgh, where they have had a very successful 15-year retail contract since 1992, Indianapolis, Harrisburg and Newark (also a retail management contract). Since 1995, Indianapolis has been the largest US airport to be managed by a private firm, BAA Indianapolis LLC. BAA's current ten-year airport management contract began in 1998, since which BAA Indianapolis has dramatically improved the retail and other commercial facilities for its passengers, with consequent increases in revenue. BAA also manages Harrisburg Airport, where they have a ten-year airport management contract which began in 1998.
BAA operate in Australia through their 15.1% share of Australia Pacific Airports Corporation (APAC), which owns 50-year leases of Melbourne and Launceston airports. Melbourne achieved traffic growth of 2.2% during the year, handling 14.2 million passengers (13.9 million).
BAA began a ten-year management contract with Airports of Mauritius in April 1999. The contract is for five years with the option to renew for a further five years, subject to achieving key targets. Since taking on the contract, a major redevelopment of the terminal has begun, involving a new arrivals facility and expansion of the international departure lounge. BAA have opened new retail facilities in both departures and arrivals.
BAA's first investment in continental Europe was the purchase in 1997 of a majority shareholding in GESAC, the operating company for Naples Airport in Italy. Naples currently handles 3.6 million passengers a year, and developments in the past three years include the Galleria landside shopping centre, an airside shopping centre, a 50% increase in car parking spaces, a new bar and a World Duty Free shop.
BAA's Scottish airports
BAA's Scottish airports, Aberdeen, Edinburgh and Glasgow, handled a total of 14.4 million (13.8 million) passengers during the year, up 4.3%. As expected, Edinburgh saw the greatest increase in traffic, encouraged by the opening of the Scottish Parliament in July 1999. In mid-1999, there was the largest ever increase in direct air services between Europe and Scotland with new and increased services from all three airports.
In addition to six new international routes into Europe, larger aircraft and increased frequency added more than 17,000 additional seats every week, up 30% on the previous season. New direct routes included Edinburgh to Frankfurt, Vienna and Basle; Glasgow to Paris and Paphos; and Aberdeen to Oslo. Domestic services have also been boosted with daily flights from Aberdeen to Humberside and Glasgow to Humberside and Norwich.
Each of the Scottish airports has benefited from improvements to airport facilities and road access. At Aberdeen, a 1.6 million project to relocate the cargo operation has considerably relieved traffic congestion on and around the terminal forecourt. At Glasgow, the company completed a two-year, 10 million runway refurbishment and resurfacing programme in March. This was carried out with minimum disruption to airport operations by carrying out as much work as possible at night.
The greatest transformation has taken place at Edinburgh where the Secretary of State for Scotland, Rt. Hon. Dr John Reid, opened the latest phase of the 54 million terminal extension in May 2000. The airport now has 46 check-in desks, centralised security search and a common departure lounge for domestic and international passengers with much improved shopping and catering facilities, including a name synonymous with Edinburgh -Jenners – the oldest independent department store in the UK. Additional investments at Edinburgh include 26 million to widen access roads and 12.5 million for a new international arrivals hall which is scheduled to open in 2001.
Related Topics