An Essay on E. B. White's The Meaning of Democracy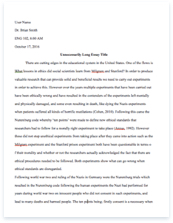 The whole doc is available only for registered users
A limited time offer! Get a custom sample essay written according to your requirements urgent 3h delivery guaranteed
Order Now
In 1943, just as World War II was reaching its most intense and violent period, the War Board asked writer E. B. White to write something about democracy which would be used to reassure Americans that the war was a necessary activity during that time. In response, White writes a short but touching and thought-provoking definition of the word "democracy".  Using various images, in twelve sentences, White makes the reader understand what he thinks democracy is and should mean.
            According to White, democracy belongs to the people and not relegated to a few who want to control the country. Leaders are chosen to represent the people and not for them to impose their views on the people. The government will never be perfect but democracy itself is the reason why people trust their government officials, knowing that they will represent the best interests of everyone in spite its possible flaws in judgment.
 Democracy is being allowed to express an opinion, whether privately or as an organized group, without fear or recrimination. The most ironic definition of all is White's reference to the fact that a War Board, the few people who decides how the war is going to be fought and what other destructions to inflict on the enemy, is asking a private citizen what democracy is.  This is, however, consistent to White's assertion that a powerful government office as the War Board was placed there because the people have entrusted them to make the right decisions regarding the War.
            The essay presents ideal scenarios of real democracy in practice and makes the reader compare White's imageries more than 60 years ago with the present and ask questions in the process. For example, can the people still criticize the government without fear today? Is the majority vote still respected during elections? Are the new Homeland Security measures violating the people's rights to privacy? When a President insists on a war in spite the fact that the majority of the people does not, is democracy being practiced? These are just some of the questions that White's essay would evoke from its readers today.
Related Topics